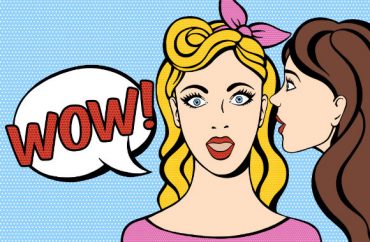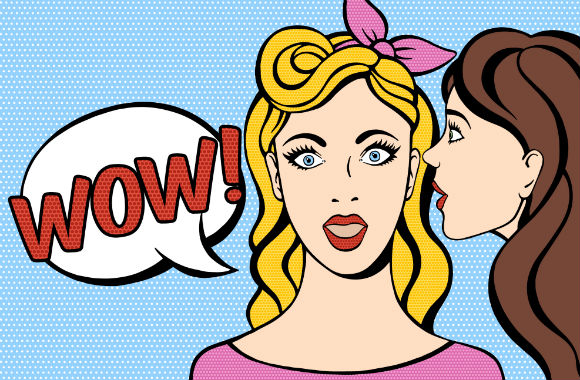 Would impose 'trauma' on woman with credibility problems
She admitted in text messages to performing oral sex on her blacked-out sex partner, but she won't have to submit to a deposition in that student's lawsuit against Amherst College for expelling him as a rapist.
In a little-noticed order in the long-running due process and Title IX lawsuit, issued shortly after the November election, a federal judge refused to grant a subpoena on student "Sandra Jones" sought by plaintiff "John Doe."
Because Jones has since moved to Washington state, the ruling on the subpoena was made in the U.S. District Court in Seattle.
There, Judge James Robart decided that deposing Jones in person would inflict "trauma" on the accuser.
Stop trying to 'relitigate' the proceeding
Jones had claimed nearly two years after their February 2012 encounter that Doe had violated her at Amherst, leading to his expulsion.
Doe discovered her damning text messages after his seven-day appeal window had closed, and Amherst refused to consider them.
In contrast to Judge Robart's characterization, some of the subpoena seeks information from Jones that other parties are unlikely to have, partly because it wasn't requested by the investigator the school hired, employment lawyer Allyson Kurker.
MORE: She initiated sex with me when I couldn't consent, expelled student claims
Doe asked for 13 classes of "documents and communications" from Jones. They included:
those related to their Feb. 4-5, 2012 encounter

all of her communications Feb. 5

anything about Doe from 2010 forward

those concerning the investigation or Kurker's investigative report

anything she gave to or received from the hearing board

all of Jones's personal writing and recordings about Doe, the proceeding and rape culture
Robart wrote in the order that if Doe were litigating what happened on Feb. 4-5, "the heavy burden" it would impose on Jones "may therefore be justified," but that is not his "underlying litigation" against the college and its investigation.
The judge also said Doe could get some truly relevant information from Amherst and its administrators, rather than Doe, and expressed doubt that Doe's case "will survive" the pending motion for judgment in Massachusetts.
Doe's unwillingness to limit the scope of the Jones deposition in advance, Robart said, required him to quash the subpoena entirely rather than choose its contours and limits.
The judge said nine of the 13 categories of sought documents from Jones were "irrelevant or overbroad," intended to "relitigate" Doe's disciplinary proceeding.
The remaining four "could readily be obtained from other sources," including college employees, none of whom "asserts to be the victim of sexual assault."
MORE: Amherst plays down damning text messages by rape accuser
Indeed, Robart made clear that he would give Jones the benefit of the doubt because of her rape accusation, ignoring the challenge to her credibility from her unearthed text messages.
"The deposition would force Ms. Jones to relive a night in which she asserts Mr. Doe sexually assaulted her," the judge wrote:
It would also reraise the subsequent investigation, hearing, and period of publicity that Ms. Jones has endured. … It takes no leap of logic to reason that a live deposition would impose emotional and psychological trauma upon Ms. Jones.
Who else has this information?
Brooklyn College Prof. KC Johnson, who chronicles college due-process litigation, jeered the order by Robart – an appointee of President George W. Bush – as "a model of circuitous reasoning."
The judge inexplicably deemed Jones' credibility as irrelevant "in a case that challenged the basic fairness of the only proceeding that deemed her a sexual assault victim," Johnson wrote in a blog post Thursday.
He noted Jones turned down help to file a criminal complaint, speculating that she might have known her damning texts would have been revealed.
MORE: Amherst showed 'startling indifference' to the truth
Robart decided with little basis that the information sought from Jones was available from college employees or other unknown "sources," according to Johnson:
For instance, a critical aspect of the accused student's case is the basic unfairness of an adjudication that went forward under the false premise that [Jones] had not reduced anything about the incident to writing. … The only conceivable source of this material [from Feb. 5, between Jones and witnesses, and from Jones' own personal writing] would be [Jones], not any Amherst employees.
Johnson was baffled by Robart's most-cited precedent for quashing the Jones subpoena, the 2007 ruling in Gonzales v. Google.
The federal government had sought search queries from Google to use in its defense against an ACLU lawsuit that challenged the constitutionality of the anti-pornography Child Online Protection Act.
A federal judge in California ruled against the government, saying the harm to Google users' privacy outweighed any benefit the government would receive.
The two cases are not remotely similar, Johnson wrote, differing in subject matter, "requesting party" and scope, and Robart himself diverged from the Gonzales holding on "the wisdom of narrowing" the scope.
Next time, sue your accuser too
Johnson sees panic from the "accusers' rights movement" in the language used by Jones's lawyer, John Clune, to seek the quashing of the subpoena last summer.
Clune "wildly misinterprets" the relevance of Jones's sexual history to Doe's lawsuit, claiming it was intended to show she is loose and "more likely to have consented," Johnson wrote. Her texts showed Jones had
misled both Amherst's investigator and Amherst's disciplinary panel about who she invited to her room after the incident with the accused student, when she extended the invitation, and for what purpose she extended the invitation.
The silver lining in Robart's order is that it gives concrete guidance to accused students on how to get requested information, according to Johnson: They must sue their accusers as well as their colleges.
MORE: Lawsuit claims college employee made false accusation to not get fired
Like The College Fix on Facebook / Follow us on Twitter
IMAGE: Yepifanova Olena/Shutterstock