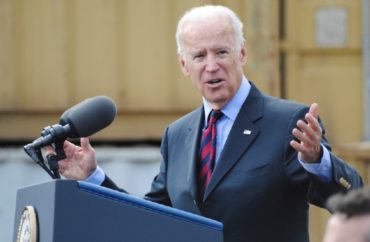 Justice Department expected to appeal
A federal judge on Thursday struck down President Joe Biden's massive, billion-dollar student loan bailout program, ruling that "In this country, we are not ruled by an all-powerful executive with a pen and a phone."
"[I]t is fundamental to the survival of our Republic that the separation of powers as outlined in our Constitution be preserved," U.S. District Judge Mark Pittman of the Northern District of Texas wrote in his ruling.
The U.S. Department of Education claims power to forgive student loans under the 2003 Higher Education Relief Opportunities for Students, or HEROES, act. It states the Secretary of Education "may waive or modify any statutory or regulatory provision applicable to the student financial assistance programs… as the Secretary deems necessary in connection with a war or other military operation or national emergency."
Pittman, a Trump appointee, essentially argued in his ruling that the loan-forgiveness program does not qualify under the HEROES provision using the auspices of the COVID-19 pandemic.
In his 26-page ruling, Pittman stated the case "involves the question of whether Congress—through the HEROES Act—gave the Secretary authority to implement a Program that provides debt forgiveness to millions of student-loan borrowers, totaling over $400 billion."
"… [N]o one can plausibly deny that it is either one of the largest delegations of legislative power to the executive branch, or one of the largest exercises of legislative power without congressional authority in the history of the United States," Pittman ruled.
"… And having interpreted the HEROES Act, the Court holds that it does not provide 'clear congressional authorization' for the Program proposed by the Secretary," he added.
The Wall Street Journal reported that the White House is working to come up with its response to the decision and that the Justice Department will appeal the verdict, adding that "Biden administration officials have been quietly preparing for the possibility that a court would strike down the program, according to administration officials. They have been discussing both legal and policy responses to such a move, the officials said."
While there are several lawsuits pending against the bailout, this particular case was filed by the Job Creators Network Foundation in October "on behalf of a borrower who does not qualify for the full $20,000 in debt relief and one who is ineligible altogether. The suit alleges the administration violated federal procedures by denying borrowers the opportunity to provide public comment before unveiling the program," the Washington Post reported.
MORE: Biden scales back student loan bailout as legal challenges mount
IMAGE: Marlin 360 / Shutterstock
Like The College Fix on Facebook / Follow us on Twitter