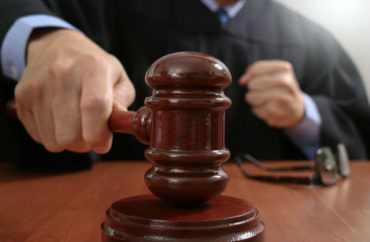 'I believe that there was consent and there remained consent'
Campus courts don't necessarily give weight to evidence that favors students accused of rape. At the University of Texas, in fact, campus police are instructed to hide it.
Fortunately for those students, real courts aren't so flagrantly biased.
A California Superior Court judge in Los Angeles tossed the state's case against Armaan Premjee, a University of Southern California student accused of rape, citing surveillance video from throughout the evening he spent with his female accuser.
The New York Times reports:
The videos showed the woman leading Mr. Premjee from the [Banditos] club, taking his photograph, following him into an Uber and, at her dorm, swiping an access card and allowing him inside.

The judge said during a preliminary hearing last week that he believed that the sex was consensual and that the videos were a "very strong indication" the woman was the initiator …
The entire prosecution was based on an accuser who explicitly said she didn't remember the sexual encounter. That triggered the prosecution under California's "active consent" law.
USC's own policy says the required "affirmative consent" is not possible when a person is "unable to understand the fact, nature, or extent of the sexual activity," formally known as incapacitation. It explicitly states that "intoxication" in and of itself does not invalidate affirmative consent. (University of Texas President Greg Fenves recently conflated the two terms in personally overruling a hearing officer's judgment that an accused student did not commit sexual assault.)
MORE: UT president says drinking before sex equals rape
A court transcript from a July 26 hearing shows Judge Michael Pastor telling prosecutors they couldn't meet even their "minimal" pretrial burden of "reasonable suspicion" against Premjee, in light of the video evidence.
He said the prosecution's only evidence of the charge – "rape by intoxication or when the alleged victim is intoxicated" – was "opinions" from other students in the dorm who encountered the couple:
I look to the totality of the evidence in this case, not any individual aspect of evidence. And as I evaluate the totality of evidence from the initial encounter between Arshia [the accuser] and the defendant, Mr. Premjee, I believe that there was consent and there remained consent throughout the unfortunate incidents in this case. There is no indication of any withdrawal of consent. There is a very strongly indication that the alleged victim in this case was the initiator of any conduct between the defendant and the alleged victim. …

One can speculate. One can surmise, but that is not the kind of evidence upon which I rely and which I do not find to be convincing. I base my decision on the underlying direct and circumstantial evidence and credibility issues.
Judge cites video evidence in tossing rape prosecution of USC student by The College Fix on Scribd
Judge Pastor said he "did not get a chance" to see the accuser, "to hear her in court, to evaluate demeanor and to evaluate any underlying basis for conclusions," which puts him in "an extraordinarily difficult position" as the designated fact-finder in the case:
I'm not satisfied as to the underlying credibility of any statements allegedly made by Arshia. That includes lack of memory and any other aspects of the hearsay declarations.
Legal Insurrection reminds readers that the charges filed against Premjee this spring carried up to 10 years in prison.
He had been accused of raping his accuser "by use of drugs" and using "a foreign object" to penetrate her in her dorm room – based on the accuser's roommate walking in on them – but evidently the prosecution couldn't even begin to back up its claims.
MORE: School expels black male – not white female – for sex tape they made together
Indian student in California Armaan Premjee arrested for sexual assault on campus – https://t.co/Y8BfEqiHkg pic.twitter.com/iWEbMdSBAr

— News India Times (@newsindia5) April 20, 2017
Premjee told CBS News he was "grateful" for the existence of the surveillance videos:
"She put her arms around my neck, she started kissing me."

Premjee says the woman wanted to leave the club and have sex with him. …

"She knew what she was doing. She was able to stand on her own two feet. She led the way," he said.
Premjee still faces an ongoing Title IX investigation by USC, which is not obligated to consider the video evidence that swayed Judge Pastor. He could be expelled.
Read the Times and Legal Insurrection stories and the court transcript.
MORE: Video recording evidence on the rise in campus rape cases
Like The College Fix on Facebook / Follow us on Twitter
IMAGE: everything possible/Shutterstock