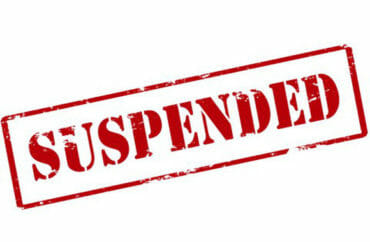 A judge has ruled that a San Francisco area school district was within its rights to suspend five students for "liking" and commenting on fellow student's racist Instagram posts.
The reactions to the images — which included "nooses drawn around the necks of a black student and coach and comparisons of African-American women and students to gorillas," according to the Associated Press — were made off school property, and the Instagram account was private.
The students had filed suit back in May and noted that when word of their online activities became known, they were "confronted by an angry mob of their peers" which "cursed and jeered" while "school staff 'literally stood there and looked on.'"
U.S. District Judge James Donato ruled the suspensions were not a violation of the students' First Amendment rights as their actions "contributed to disruption at Albany High School."
Donato said the accounts' followers were mainly [Albany] students. The posts pictured students and school employees and created a risk of substantial disruption at the school, the judge said.

"These cases establish that students have the right to be free of online posts that denigrate their race, ethnicity or physical appearance, or threaten violence," he said. "They have an equivalent right to enjoy an education in a civil, secure, and safe school environment."

An attorney for three of the students had no immediate comment. An attorney for the other two, Darryl Yorkey, said "liking" images does not necessarily express approval.

"I think the judge took an opinion that many of us do in the older generations in assuming that a 'like' on its face is just that, 'I like it, I approve of it,'" he said.

He said many of the students who were suspended over the images were Asian and were just trying to shock each other.

"Taken out of that context, it definitely looks really bad," he said. He did not immediately know whether his clients would appeal Donato's ruling.
Donato also upheld the expulsion of the student who posted the offensive images. However, he overturned the Albany Unified School District's suspensions of four other students saying "none of them either approved of or adopted any content targeting specific individuals."
MORE: Lawsuits challenge HS suspensions for interacting with offensive Instagram post
MORE: HS student sentenced to suspension for refusing to change 'Hillary for Prison' t-shirt
IMAGE: Shutterstock.com
Like The College Fix on Facebook / Follow us on Twitter