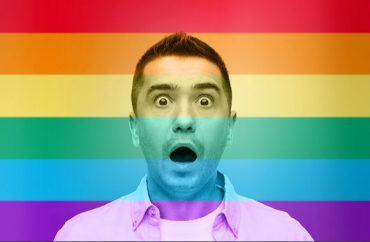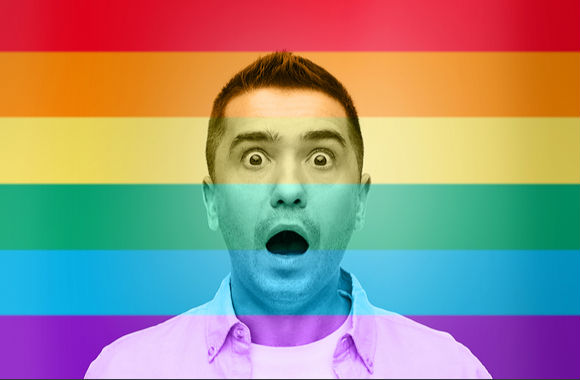 University of Iowa approved pro-LGBT Christian club that also violates its policy
The Justice Department has no plans to stop intervening in court cases where public universities allegedly trample the First Amendment rights of students, it made clear just before Christmas.
It filed a "statement of interest" in year-old litigation by the University of Iowa student group Business Leaders in Christ, which was derecognized by the taxpayer-funded university because it requires club leaders to adhere to biblical sexuality.
A federal judge ordered the university to reinstate the Christian club nearly a year ago, saying that administrators didn't take action against other clubs that limit membership or leadership based on protected characteristics, particularly a Muslim club.
The university followed suit by derecognizing dozens of student clubs that failed to certify their adherence to its human rights policy, from the NAACP chapter to a bass fishing club.
In an admission seized on by another Christian student club suing the university, the University of Iowa said it exempts certain student groups from its nondiscrimination rules in order to give them a "safe space."
MORE: U. Iowa admits it lets racial minorities ignore nondiscrimination policy
The judge should grant summary judgment to Business Leaders in Christ rather than conduct a trial, currently scheduled for early this year, the Justice Department wrote in its brief (internal citations removed):
The University acknowledges that BLinC has adopted the Human Rights Policy, and offers membership and access to leadership positions to all qualified students regardless of their sexual orientation or gender identity. Thus, the University's deregistration of BLinC did not rest upon any actual violation of the Human Rights Policy. Rather, it rested upon the University's disagreement with BLinC's Statement of Faith, which BLinC requires all of its leaders to affirm. The Statement of Faith requires BLinC's leaders to affirm various religious principles—including opposition to "racism," "greed," and "selfishness" and a commitment to serve the underprivileged—among which are the beliefs that "sexual relationship[s]" should exist only "between a man and a wife in the lifelong covenant of marriage" and that "every person should embrace, not reject, their God-given sex." According to the University, this Statement of Faith "inherently excludes" and is "unwelcoming" to "gay, lesbian, bisexual, and transgender individuals."

The University's censoring of BLinC's message because it finds that message "abhorrent," "offensive," or "unwelcoming," is a textbook violation of BLinC's First Amendment rights to free association and free speech. That violation alone warrants summary judgment for BLinC—but the University's violation of BLinC's First Amendment rights does not end there. The University freely admits that it allows registered student organizations to express viewpoints on sexual relationships and gender identity that differ from BLinC's viewpoint—and sometimes even allows registered student organizations to explicitly violate the Human Rights Policy—when the University unilaterally determines that, in its view, those viewpoints and organizations "support the University's educational mission."
The university's problem with the Christian club boils down to its faith language, not its actual treatment of LGBT applicants.
The club readily agreed to amend its constitution by clarifying that it would "accept openly gay leadership candidates on equal terms with other leadership candidates so long as" they agree to live by its statement of faith, including biblical sexuality. This is what the university found "unwelcoming" and "inherently" exclusionary to LGBT students.
The government noted that the university approved the registration of a pro-LGBT Christian club, Love Works, right after Business Leaders in Christ rejected a leadership applicant for not observing its biblical-sexuality requirement. That club's mission is little different than BLinC's except that it requires leaders to "to stand with 'LGBTQ+' persons who have been rejected by other faith communities."
The university also waited until it was sued to formally exempt single-sex fraternities and sororities from the human rights policy, according to the brief.
MORE: U. Iowa derecognizes Christian club because of 'sexual moral conduct' rules
Administrators must look to the Supreme Court's ruling in favor of the organizers of a St. Patrick's Day parade who refused to let gay-rights activists carry a pro-gay banner in their parade:
Thus, in other words, while the state could apply its anti-discrimination law to prohibit exclusion from the parade based on status, the First Amendment prevented the state from applying its antidiscrimination law to compel, or prohibit exclusion of, a particular message. …

[T]he University's effort to use the Human Rights Policy not merely to prohibit exclusion based on protected status but to force BLinC to "alter the expressive content of" the Statement of Faith violates BLinC's associational (and free speech) rights.
The government challenged the university's comprehension of Supreme Court precedent in another way: by noting that its strongest potential argument doesn't apply to the university, by its own choice.
The Supreme Court's 2010 Martinez ruling only gives public universities one way to legally refuse recognition to student groups based on their leadership requirements: an "all-comers policy" that is "neutral and uniformly applied to all student groups."
In contrast, the University of Iowa explicitly contradicts itself by promising that clubs may limit membership and leadership to those who subscribe to "the goals and beliefs" of that organization, the brief said.
"As the Department of Justice has repeatedly emphasized over the last two years, public universities are legally required … to protect the First Amendment rights of students," Jesse Panuccio, principal deputy associate attorney general, said in a press release:
Unfortunately, too many schools are ignoring their legal obligations—and they are also undermining the very purpose of a university education, which is to advance learning through a free and robust exchange of ideas. The American people expect that their tax dollars will fund administrators and faculty who respect the Constitution. The Department of Justice will continue to get involved in these kinds of cases until this alarming trend is reversed.
Read the filing and press release.
h/t Inside Higher Ed
MORE: Judge requires U. Iowa to treat Christian, Muslim clubs the same
IMAGE: Syda Productions/Shutterstock
Like The College Fix on Facebook / Follow us on Twitter