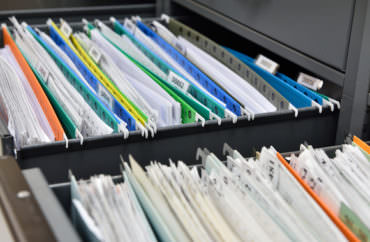 'You're not really allowed to ask about it'
Harvard students who get a glimpse into their own records often come away with "more questions than answers," according to a report in The Harvard Crimson.
Hundreds of students request a peek at their records each month, some motivated by curiosity, others simply to "reassure themselves that they belonged at the College," according to The Crimson. The college offers students 45 minutes to peruse their records. Unfortunately, for a number of students, "the scrawls on the single-paper summary provide no clear-cut sense for why they received an offer of admission."
"It's a lot of coded language—they use abbreviations for some stuff," one student told The Crimson. "They refer to things I didn't exactly understand, but you're not really allowed to ask about it so you're just sort of left to your own."
"The parts that were really highlighted in my application were…about me being from another country, Costa Rica," another student said. "I guess it didn't cross my mind that that would be such a big deal. But it is—they mentioned it three or four times."
"It certainly wasn't the most glamorous comments about me," the student added, "so in some aspects it did kind of hurt. That really puts a lens on it: do you really deserve to be here?"
Katherine M. Vincent '19, who viewed her file her freshman year, said she did so out of a sense of "impostor syndrome"—the feeling that, deep down, she didn't really belong at Harvard.
Viewing her admissions file, she said, didn't quite give her the assurance she was looking for. But upon reflection, Vincent said she ultimately realized her experiences at the College matter much more than lingering questions about her admission.

"At the end of the day it made me realize it doesn't matter why I got in—what matters are the friendships I make, the classes I take, extracurriculars, that's what will stick with me," she said. "Ultimately, for whatever reason, I got in and I might as well just go with it."

[One student] said he had too come to terms with his comments.

"I don't think that there's a Harvard type," he said. "You're here, so you have to make the best out of it."
A dedicated employee processes the requests for record access, according to The Crimson. Students are supervised by a proctor while they review their records.
MORE: Want to see your admissions records at Columbia? Sorry!
IMAGE: Shutterstock
Like The College Fix on Facebook / Follow us on Twitter