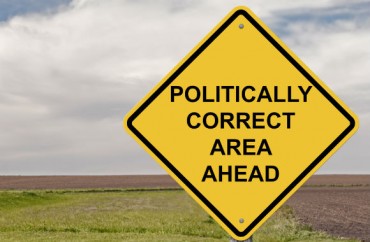 King's College London plans to put up a "wall of diversity" where portraits of the school's (white) founders used to be.
According to The Telegraph, the change is being implemented by the Institute of Psychiatry, Psychology and Neuroscience following concern that "the current classroom environment is too 'intimidating' for ethnic minorities."
Institute Dean of Education Patrick Leman, a self-described "tribal Labour" person, said more diverse scholars should supplant "busts of 1920s bearded men" to make the Institute feel less "alienating."
Leman added that the portraits of former college deans would be rehung in "less prominent" areas.
Meanwhile, teaching materials, such as diagrams of the human anatomy, will be changed to feature a "range of ethnic groups", rather than just the "standard white male".

Prof Leman said the plans had been backed by the faculty's student body, which has been "exceptionally good" in pushing for a diversification of the curriculum.

"We're trying to reflect the diversity in terms of students we have, but also trying to be more inter-cultural, more international in terms of how we develop the science," he told The Telegraph.

"A great deal of medical, psychological research has been of white, male, North American or European students…so increasingly we try and broaden it to include more recent research from Asia, Africa, and from other parts of the world. …

Sam Barrett, President of the King's Conservative Association said it was "political correctness gone mad" as he accused the university of caving to students' demands.

"It's a de-colonisation of the curriculum. Any sort of view that some students disagree with – if you shout loudly enough the university will react to it," he added.

"Some [students] clearly have a problem with being taught by a white man – that's the reality of it. If that person who knows their subject is white, why should that matter?"
Indeed, according to a recent study, citing research by men of pallid hue contributes to so-called "white heteromasculinity."
Featured in the publication Feminist Journal of Geography, the study suggests citing more women and minorities to promote a "feminist and anti-racist technology of resistance."
Read the full Telegraph article.
MORE: Oxford chancellor victim of bad reporting, but SJWs still demand his apology, ouster
MORE: Oxford removes Cecil Rhodes plaque; students also want his statue taken down
Like The College Fix on Facebook / Follow us on Twitter
IMAGE: Shutterstock