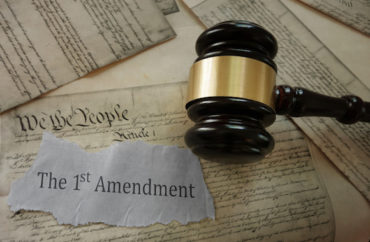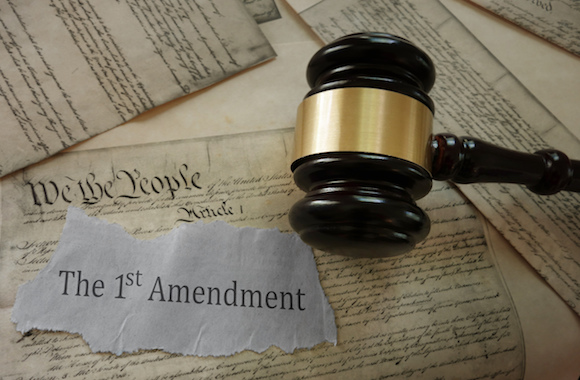 But Twitter did force Kansas State student to delete controversial tweet
It may be offensive to tweet about George Floyd's drug use, but Kansas State University said it cannot expel a student for his tweets without violating the First Amendment.
The announcement came one day after the free-speech advocacy group Foundation for Individual Rights in Education sent the school a letter reminding KSU of its Constitutional obligations.
On Wednesday, university President Richard Myers released a statement condemning the tweets by student Jaden McNeil, which the campus activist posted exactly one month after George Floyd's death at the hands of police: "Congratulations to George Floyd on being drug free for an entire month!"
As part of the thread, McNeil also quipped: "People are more upset about this tweet than they are about George Floyd robbing a pregnant woman at gunpoint. BTW he died from overdosing on fentanyl and meth."
Twitter forced McNeil to delete the tweet, arguing it was "glorifying violence," according to a screenshot McNeil posted. McNeil is the founder of America First Students, a group that strongly advocates for restrictions on illegal immigration.
In response to McNeil's tweets, student athletes, including football and women's basketball players, have vowed to strike until a new policy is enacted to expel any student deemed racist, threatening or disrespectful.
I stand in solidarity with all my fellow athletes. WE will continue to push for change. I'm happy to be apart of a group of student athletes that his this dedicated for change. NO POLICY NO PLAY.

— christianna mae (@chrissycarr4) June 28, 2020
"There have been many calls for us to expel a student who posted racist messages on social media, and while these messages are disrespectful and abhorrent, we cannot violate the law," Myers wrote.
His message came after the university had promised to conduct an "immediate review of the university's options" — which had drawn the attention of FIRE. It sent a letter to the university on June 30 stating public universities cannot "penalize student expression" without violating the First Amendment.
"While others may find McNeil's tweets outrageous, they do not fall into any exception of the First Amendment," noted FIRE. They added that the Constitution and First Amendment jurisprudence "makes no exemption for speech on the basis that others find it disagreeable, offensive, or outrageous."
In an attempt to address students' concerns, Myers has released an outline of the university's plan to combat racism on campus by increasing recruitment of minority students, establishing a working group to identify areas of "institutional bias," and developing a new social media policy that is similar to a faculty and staff social media policy.
Kansas State University is a "green light" school as rated by FIRE, meaning it has strong policies in place to protect the First Amendment.
Its policy on free speech explicitly states that "it is not the proper role of the University to attempt to shield individuals from ideas and opinions they find unwelcome, disagreeable, or even deeply offensive."
MORE: Catholic university threatens student who criticized its pro-LGBT tweet
IMAGE: Zimmytws / Shutterstock.com
Like The College Fix on Facebook / Follow us on Twitter