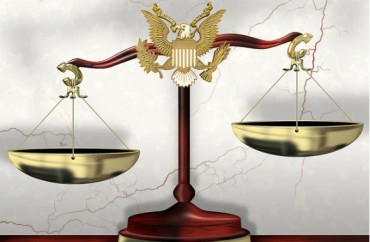 The University of Kansas isn't getting any love from its rival, in a legal fight that tests whether colleges must police the off-campus conduct of their students under Title IX anti-harassment policies.
As The College Fix previously reported, KU is defending the propriety of its expulsion of a student whose alleged harassment of his ex-girlfriend took place over the summer, off campus. The student also called his ex a "psycho bitch" on Twitter, though he blocked her from his feed.
KU pointed to the Department of Education's Office for Civil Rights (OCR) "Dear Colleague" letter from 2011 as justification for its punishment of the student, as the Foundation for Individual Rights in Education (FIRE) notes.
Kansas State University filed a friend-of-the-court brief arguing against KU, pointing to Title IX language that bars discrimination "under any education program or activity" – meaning the school must have "substantial control" over the harasser and "the context in which the known harassment occurs."
KSU basically tells KU to stop being besties with the OCR and follow the "unambiguous analysis" of the Supreme Court rather than one agency's nonbinding opinion. As FIRE summarizes:
KSU goes on to argue that even if the [Dear Colleague letter] did require punishment of purely off-campus conduct, OCR's interpretation of Title IX would be due no deference by universities. Because [the Supreme Court's opinion in] Davis read the "plain language" of Title IX to limit the statute's scope based on the actual control a school exercised over the punishable conduct, OCR cannot rewrite and expand the law through its own interpretation.

Finally, KSU makes the practical point that it is "absurd and illogical" to turn universities into "de facto police departments with worldwide jurisdiction." The more logical position, rather, is that institutions are responsible for what happens on their own campuses or in their programs and activities.
KU filed its own response to KSU's brief, and FIRE has a longer analysis of why KU is wrong.
Read KSU's filing and FIRE's analysis.
RELATED: Universities are using Title IX to suppress free speech, student rights groups tell court
Like The College Fix on Facebook / Follow us on Twitter
IMAGE: DonkeyHotey/Flickr