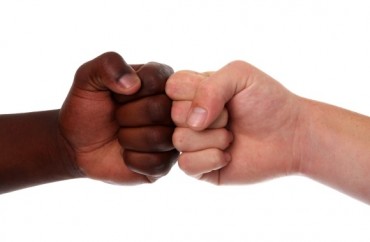 Baylor University, the largest Christian college in Texas, has unveiled 22 new diversity efforts over the last year, including a "Diversity 101" faculty and staff training, a concerted effort to hire more scholars of color, student workshops on "cultural humility," and much more.
The initiatives began in Spring 2016 when Baylor created a President's Advisory Council on Diversity and tapped a special assistant to the president on diversity.
What has followed is a bevy of initiatives at the 172-year old institution that also include a new diversity webpage and a newly formed Faculty of Color Alliance. The effort also saw the creation of groups like a Black Student Union, Latinx Coalition and Asian Coalition.
Responding to an inquiry from The College Fix, Elizabeth Palacios, the special assistant to the president on diversity, said the institution's focus on diversity and inclusion stems from its Christian mission.
"We have been intentional in our work with diversity and inclusion for some time now to enhance our ability to understand and support one another," she said.
However, she also noted Baylor's NAACP chapter made requests in 2014 for Baylor to diversify its student programming and cultural events, and in 2015 student leaders tacked on "additional requests that reflected their needs and presented them to us in a way that built upon the collaboration that was already in place."
"The officers met with the President and me to voice and respond to student concerns," Palacios said. "On behalf of Student Life, I met with the officers and the president to help navigate some of the 'asks' as well as set the foundation for the other requests."
Baylor's NAACP chapter did not respond for a request for comment.
Diversity training implemented
The measures that have followed those student requests touch multiple aspects of the university's operations, ranging from speakers brought onto campus to faculty hiring.
The university, affiliated with the Baptist church and currently enrolling some 14,000 undergraduates, rolled out a webpage last summer dedicated to its diversity efforts and put up a "diversity commitment video."
The bulk of the initiatives came last fall, as the university moved its Multicultural Affairs Department to provide "more space" and "higher visibility," set out to bring diversified speakers to the Waco, Texas campus, hosted dialogue sessions, and retooled its bias-reporting system.
It also instituted "cultural humility training" for its Student Life Division, aimed at what Palacios described as a "specific inclusive practice."
"Cultural humility includes recognizing and working to reconcile the power imbalances that exist among persons of various cultures by understanding that there is value in all of God's people," she said.
Meanwhile, the university has implemented "Diversity 101" training for all faculty and staff aimed at defining diversity, teaching employees how to avoid inappropriate behavior and identifying opportunities for inclusion.
"The programming will also set the foundation for interactions in the workplace—building on the premise that all employees are diverse, and asking the question on how we operate more inclusively," said Shirl Brown, Manager of equal employment opportunity and inclusion.
Brown said the training includes team activities and discussions on cultural knowledge, unconscious bias and practicing inclusion.
Measures seek a more diverse faculty
The efforts undertaken also seek to establish a more diverse faculty at Baylor. Three of the initiatives specifically are targeted toward hiring. For instance, the university boasts its increased faculty of color candidate pool by increasing the number of interviews offered, creating search committee funds and a faculty search committee "toolkit."
It's also established an "opportunity hires" program, which Vice Provost Lori Baker said will provide about six to eight additional faculty positions.
"Many of the appointments are anticipated to be faculty of color and/or women in STEM fields. These appointments are considered additional appointments beyond what would be awarded through routine faculty position request processes," she said.
MORE: King's College London to replace portraits of its founders with 'wall of diversity'
Like The College Fix on Facebook / Follow us on Twitter
IMAGE: Shutterstock
Like The College Fix on Facebook / Follow us on Twitter