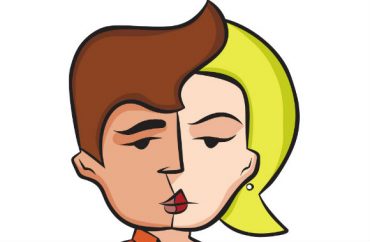 Philosophy academics grapple with whether or not to even ask the question
Philosophy professors and academics are allegedly ignoring a critical question regarding LGBT activism: Specifically, are there any differences between women and "transgender women?"
At Inside Higher Ed, Colleen Flaherty reports on the strange state of transgender politics within philosophy circles, specifically: "If there are inherent differences in interests between cisgender women and trans women, why aren't academics debating them?"
"Trans women" are men who "identify" as women but who otherwise usually have all the normal signifiers of being a male, including male genitalia, facial hair and body types.
Flaherty quotes Kathleen Stock, a philosophy professor at the University of Sussex in England, who wrote recently: "Beyond the academy, there's a huge and impassioned discussion going on, around the apparent conflict between women-who-are-not-transwomen's rights and interests, and transwomen's rights and interests. And yet nearly all academic philosophers – including, surprisingly, feminist philosophers – are ignoring it."
According to Stock, part of the problem might be "fear of being labeled transphobic for asserting that there are important differences between cisgender women and trans women — what is called the 'gender-critical' position."
"Cisgender" women and "trans women" are objectively different at the molecular level: With the exception of genetic abnormalities, women have have a XX sex chromosome, while men have a XY chromosome. This produces numerous major and consequential physiological differences between the sexes.
…Yet another part of the problem is that academics may not want to add fuel to anti-trans bigotry.

Arguing for civil, academic debate on these different perspectives, Stock says that "seeing the validity of these points should not depend on accepting the [gender-critical] position. It is perfectly possible to think the [gender-critical] position fundamentally flawed without acting like there is a bad smell in the room when anyone raises it, and that its proponent must be a moral degenerate."

Gender-critical feminists outside the academy "are doing strong and interesting work on their own, and arguably don't need our help in any case," she added, "but it would be nice if the political climate allowed like-minded philosophers to contribute freely where they could."

Stock soon posted anonymized responses to her essays, with most agreeing that there's an "eery" silence around the gender-critical position in a field that's produced so much work on the silencing of marginalized groups. Some responses called such silencing a new strain of misogyny.

Other philosophers have responded publicly. Amy Olberding, President's Associates Presidential Professor of Philosophy at the University of Oklahoma, wrote on the Feminist Philosophers blog that "there are of course many domains in philosophy in which people express this kind of fear — a reluctance to speak for worry of heated, denunciatory disapprobation."
One philosophy academic wrote that Kathleen Stock "invites trans women to prove that we're women. She sees this as a 'metaphysical' issue distinct from the moral issue of whether trans people should be treated in accordance with our identities."
Outside of academic philosophy, the question of whether "trans women" are actually women continues to be openly debated, with some factions insisting that "gender identity" is all that is necessary to make one into a man or a woman, while others hold that thoughts and feelings are not themselves sufficient to establish scientifically objective reality.
MORE: Public university's transgender workshop teaches men how to sound feminine
IMAGE: Daren Woodward / Shutterstock.com
Like The College Fix on Facebook / Follow us on Twitter