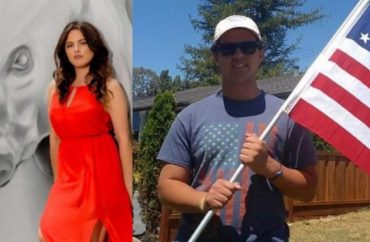 At least three Latino college students who have expressed conservative views have been booted from online support groups by peers who did not like their beliefs.
This month, incoming George Washington University freshman Diego Rebollar was kicked out of an online "students of color" GroupMe created to offer support and camaraderie. The block came after Rebollar pointedly questioned whether white students would be called racist if they created a similar group.
"I'd be willing to bet a good amount of money that if somebody made a 'GW whites' group me, there would be a sizable number of angry people. Just saying," he had posted. GroupMe is a mobile group messaging app and is not controlled or managed by campus administrators.
For his post, Rebollar was criticized — called a "white Latino" and "ignorant" other names — screenshots obtained by The College Fix show. One group member also responded to Diego by saying minority students have the right to an exclusive group because "a PoC group gives people of color the well-deserved space to share the hardships and joys that come with being a person of color at GW."
"What would a white group achieve?" the student added. "Its privilege. White peoples have the privilege of never systematically being excluded from any space. A group for white people would do what it has done as a race for centuries: exclude people of color."
Jokingly labeled an "informant," Rebollar was blocked from the group, screenshots show. He was eventually allowed back in after he strongly protested his removal, he said.
"I was promptly kicked out of the 'Students of Color' group me, despite being a Mexican immigrant, for the grave sin of challenging liberal orthodoxy on the issue of race," he told The College Fix. "Students in the group chat preceded to attack me for my conservative views, a fact I would later discover when I was re-added to the chat. All this from a group that proudly described itself as 'inclusive' and 'tolerant.'"
Rebollar is not alone.
Cal State University Los Angeles sophomore Ana Martinez-Perez has been repeatedly blocked from various Facebook groups that connect and aid Cal State LA students for various reasons and topics.
This month, for example, Martinez-Perez wrote an online opinion column titled "Dear Liberals, Let Us Watch the Olympics in Peace" expressing her view that she did not believe Olympic medalist Michael Phelps should have to give up his honor of serving as America's flag-bearer at the Olympics opening ceremony to an an African-American, hijab-wearing Muslim female athlete, which several liberal groups had advocated for.
She posted her piece in the CSULA Book Exchange, an open Facebook group, and CSULA FAQs, a closed Facebook group. She told The College Fix she has been blocked from both pages as a result. Screenshots provided to The College Fix show one peer called her a "c*nt" and other called her a "b*tch," and voiced anger that she posted a political column in a book exchange group.
Martinez-Perez is known as a conservative student on campus. As a member of Young Americans for Freedom, she helped host Ben Shapiro on campus in February, an event that caused a near riot at the school. She said she has also been banned from other Facebook pages in the recent past due to her conservative reputation, and claims several of her peers have as well.
'Minorities who dare to be conservative' 
"At times I feel scared to tell people I am a conservative," Martinez-Perez said. "You feel almost bound to not voice your opinion because you fear for your well-being."
Last spring, Stanford University student Miguel Samano wrote an anonymous op-ed in the Stanford Review, identifying himself as a "low-income student of color" in his defense of an effort to require students to take Western Civilization classes to graduate.
When Samano was suspected of being the author, he was booted from an online chat room consisting of student peer leaders within the Stanford First-Generation Low Income Partnership, according a screenshot obtained by The College Fix at the time. Samano subsequently revealed his identity.
Rebollar said it's tough being a conservative student on campus — but it's even tougher to be a student of color who is conservative on campus, because attacks dig deeper.
"Some of the worst attacks from the left are reserved for minorities who dare to be conservative," Rebollar said, adding a pro-life display he erected at his high school also prompted verbal attacks, even calls for him to commit suicide. "We are cast as traitors for not falling for liberal policies like most minorities unfortunately do."
Like The College Fix on Facebook / Follow us on Twitter