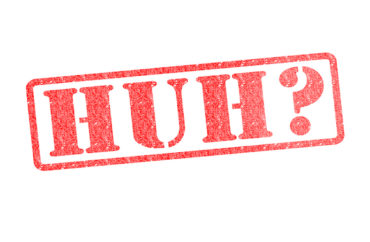 The dean of City University of New York's School of Law claimed that a student who had threatened to set a peer's sweatshirt on fire — while holding a lit lighter — was merely "exercis[ing] her First Amendment right to express her opinion."
According to The Algemeiner, law student Nerdeen Kiswani allegedly confronted a (black) man donned in an Israeli Defense Forces sweatshirt and told him "I hate your shirt. I'm gonna set it on fire. I'm serious!"
As seen in the video below, Kiswani included the text "I almost set this guy's shirt on fire" and "Fuck Israel. Free Palestine."
CUNY Law School Dean Mary Lu Bilek initally responded that the School of Law "stands against hate and antisemitism" (which Reason's David Bernstein calls a mistake — Bilek "had no call to comment on whether the views of a student, expressed outside the law school, are hateful, antisemitic, or anything else"), but quickly backtracked after student outcry.
Horrific – a student at @CUNY, Nerdeen Kiswani, threatens to set on fire a man wearing an #IDF sweatshirt.

"I hate your shirt, Ima setting it on fire. I'm serious" she can be heard saying.

We demand this is immediately looked into and the Ms. Kiswani face disciplinary actions! pic.twitter.com/TL1J4JrI63

— StopAntisemitism.org (@StopAntisemites) September 22, 2020
Groups such as the "far-left" CUNY Jewish Law Students Association blasted Bilek, claiming her "exposure" of Kiswani's actions was "hateful" and "Islamophobic," and added anyone disseminating the video was "antisemitic."
"In responding to this situation, we moved too quickly, which led to several mistakes," Bilek asserted. "I apologize for taking these actions and for the words we used and for the harm they caused."

She lamented the first statement's failure to "communicate the school's position or to support the student" — i.e. Kiswani.

"In that post, the header said that the Law School 'stands against hate and antisemitism,'" Bilek continued. "I know the difference between opposition to Israel's armed forces (or Israel's policies towards Palestine) and antisemitism, and the student's post was clearly expressing the former."

"As a Law School with our values, this mistake is inexcusable," she added.
Bilek claimed that Kiswani's threats to set the man's shirt ablaze was just "expressing her opinion." Reason's Bernstein disagrees:
"[I]n legal parlance, what [Kiswani] did was an assault, generally defined as 'intentionally putting another person in reasonable apprehension of an imminent harmful or offensive contact.' This is a criminal act, and is not protected by the First Amendment."
Dean Bilek's 180 in this case isn't surprising; two years ago she failed to discipline, let alone investigate, students who disrupted a speech by a conservative law professor.
Read the Algemeiner and Reason articles.
MORE: CUNY won't punish students who disrupted conservative prof's speech
IMAGE: chrisdorney / Shutterstock.com
Like The College Fix on Facebook / Follow us on Twitter