Also the lawyer who co-wrote the 2011 'Dear Colleague' letter
Smith College is hiring only the best people to investigate an incident where a campus employee called the police on a black student who was relaxing on a couch in a common room after eating lunch.
The Sanghavi Law Office specializes in civil rights issues in schools, including Title IX audits and trainings for administrators, faculty and staff.
And its founder has such an enlightened view of sexual consent that she won't tolerate kissing your romantic partner while he's sleeping.
I thought I recognized the name "Sanghavi" from our coverage, and I was right.
Brandeis University had hired Elizabeth Sanghavi as a "special examiner" for a Title IX case that backfired badly on the private university, just 90 minutes from Smith. She's also the co-author of the Department of Education's controversial 2011 "Dear Colleague" letter that required colleges to ditch some due-process protections in Title IX proceedings.
What happens when you hire a 'single investigator'
A gay student sued Brandeis three years ago for punishing him based on allegations that included kissing his then-boyfriend while he was sleeping.
The investigation started off on the wrong foot. The university invented an ad hoc process with fewer due-process protections to investigate the allegations against "John Doe," resulting in the hiring of Sanghavi (below).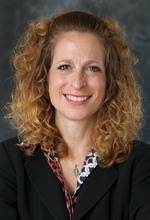 She worked under the "single investigator" model of Title IX proceedings, meaning she alone conducted the investigation, assigned responsibility and set a penalty. When Sanghavi's supposedly confidential report somehow got out, Doe said it cost him a political internship and multiple job offers. (His permanent record includes this unexplained notation: "serious sexual transgressions.")
MORE: Brandeis says kissing sleeping boyfriend = sexual assault
Doe's ex-boyfriend accused him of "numerous inappropriate, nonconsensual sexual interactions" in a 21-month, monogamous, sober relationship, where Doe was the sexually inexperienced partner.
Sanghavi agreed that Doe violated his partner's consent for behavior that would be considered routine in any sexual relationship: kissing him while sleeping ("incapacitation") and looking at him naked in the communal bathroom (invasion of privacy).
She also failed to record interviews and apparently ignored Doe's claim that his ex-partner only accused him after a mutual love interest seemed to favor Doe.
Doe wasn't even allowed to see her full report, including statements by his accuser and witnesses, just a "summary of the results," he claimed.
She conclusions are 'at odds with common sense and ordinary meanings'
A federal judge upheld much of the student's lawsuit against Brandeis two years ago, specifically faulting Sanghavi's investigative choices and findings (you can see snippets of her actual report in the ruling).
Sanghavi had said the parties' lengthy relationship "was irrelevant to any of the issues in the case, including the issue of consent," and even judged the accuser's post-relationship alcohol abuse as evidence of his credibility.
Judge F. Dennis Saylor didn't buy it:
The Special Examiner concluded that John had occasionally awakened J.C. with kisses, and had sometimes continued to try to kiss him after J.C. said he wanted to go back to sleep. She further concluded that those actions were acts of "violence." To reach that result, she essentially stitched together a series of broad generalizations—kissing is sexual activity; a sleeping person is physically incapacitated and therefore cannot give consent; the existence of a relationship is not relevant to consent; sexual activity without consent is sexual misconduct; sexual misconduct is a form of violence—to reach a conclusion that seems at odds with common sense and the ordinary meanings and definitions of words.

In short, the existence of a relationship was unquestionably a central issue in assessing John's behavior and resolving the issue of consent. The existence of a relationship did not immunize John from the consequences of any improper behavior. But neither should it have been dismissed out of hand simply on the basis of a broad generalization that sexual misconduct can, and sometimes does, occur in the context of a relationship.
Regarding her leap of logic on the accuser's alcohol abuse, Doe said she had used a single 1990s study about women (not men) who start drinking heavily after sexual abuse, and ignored his evidence that his accuser came from an alcoholic family and started drinking after his grandmother died. Saylor wrote:
The Special Examiner may have engaged in a classic post hoc fallacy, reasoning that  because the alcohol abuse occurred after the breakup of the relationship, it must have been caused by the relationship. J.C.'s abuse of alcohol may have been a direct product of sexual misconduct by John, or it may have been the product of a variety of different factors. It was an issue that should have been approached with considerable care, and not simply by the application of broad generalizations or post hoc reasoning.
Department of Education still investigating Sanghavi's investigation
Though the accused student dropped his suit against Brandeis six months after the ruling, citing in part the expense of litigation, its effect has been felt in Title IX due-process rulings all over the country.
Saylor's ruling was even cited by the 6th U.S. Circuit Court of Appeals – which doesn't oversee his court – when it ruled last fall that accused students must be afford some level of cross-examination in he-said, she-said Title IX cases.
A month later, California Gov. Jerry Brown vetoed a bill that would have codified the "Dear Colleague" guidance that Sanghavi co-authored, warning that its implementation has deprived accused students of due process.
Doe's Title IX complaint against Brandeis is still under active investigation by the Department of Education as well, meaning Sanghavi's choices could be found problematic by another branch of government.
In light of this, Smith College may want to reconsider whether it wants its investigation handled by a firm whose founder has a record of getting her clients sued and humiliated in federal court, if not yet hit with Department of Education penalties.
MORE: Judge Saylor questions Sanghavi's leaps of logic
MORE: 6th Circuit cites Saylor's ruling on cross-examination
IMAGE: Sanghavi Law Office screenshot, Rubin and Rudman LLP
Like The College Fix on Facebook / Follow us on Twitter