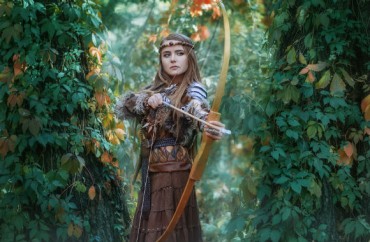 The Feminist Majority Foundation, publisher of Ms. magazine, is trying to shut up the president of the University of Mary Washington for defending the school against its accusations.
But its "retaliation" claim, first leveled in an amended regulatory complaint against the Virginia school, is baseless under well-established First Amendment law, according to UCLA Law Prof. Eugene Volokh in The Washington Post.
The feminist group and an allied campus group, Feminists United on Campus (FUC), filed a Title IX complaint against the school for failing to police the anonymous social-messaging app Yik Yak. They said some posts were "sexist" and "derogatory" against FUC.
This happened against the backdrop of an allegedly offensive rugby team chant at UMW and the murder of a female student, Grace Mann, by a long-since graduated rugby player.
RELATED: Campuses 'symbolically' ban Yik Yak as battle over app rages
UMW President Richard Hurley responded in an angry public letter to the Feminist Majority Foundation, which included some factual errors seized on by the foundation, including the claim that it funded the regulatory complaint (it was actually pro bono).
Yet none of the allegedly false statements by Hurley in the letter (repeated in the national media) rise to the level of defamation or retaliation, and are indeed preempted by the "official duty" legal doctrine, Volokh writes:
When officials are accused of something, the accused set forth their side of the story. When complaints are picked up in the national media, the accused respond in ways that are picked up in the national media. Indeed, a recent California case, White v. Edley (Cal. Ct. App. 2015), held that University of California at Berkeley law school dean Christopher Edley actually had categorical immunity from libel law for his responses to an accusation of misconduct: "'Because a public official's duty includes the duty to keep the public informed of his or her management of the public business, press releases, press conferences and other public statements by such officials are covered by the 'official duty' privilege.'" Here, Hurley's discharge of this duty wasn't even libelous to begin with.
RELATED: Feminists will push legislation to regulate Yik Yak if schools don't identify 'perpetrators'
The Ms. publisher was also categorically wrong to claim (in its amended complaint) that it never connected Mann's murder to the derogatory Yik Yak posts, as Hurley later repeated (as alleged retaliation), Volokh notes. From the original complaint:
On April 17, 2015, members of Feminists United, including Grace Mann, attended a "Day of Silence" event, aimed at raising awareness about the bullying of sexual minorities. Shortly after the event, Ms. Mann returned to her home, where she was murdered. Ms. Mann's roommate, Steven Vander Briel, a former member of the University's rugby team, was subsequently arrested and charged with First Degree Murder and Abduction.

In an email to President Hurley and Dr. Cox dated April 18, 2015, a Feminists United member expressed the anger and despair that she and other members of Feminists United had about the administration's inaction in the face of threats to Ms. Mann and other members of their group …

You turned away when the members of [Feminists United] showed you 700 bullying and threatening posts…. My friend was murdered today, and you did nothing to protect her even when you were made aware of death and rape threats directed toward her." …
Volokh turns the table on the feminists' complaint, noting that their explicit "connection" of Mann's murder to the Yik Yak posts was itself responsible for much media coverage that repeated this claim, despite the feminists admitting they had no evidence the two were related:
The supposed illegal "retaliat[ion]" by President Hurley here, then, is simply Hurley's (plausible) characterization of the complaint, which the complainants would instead characterize otherwise.
Volokh connects the retaliation complaint against Hurley to a similar complaint leveled against Northwestern University Prof. Laura Kipnis for writing an essay decrying "sexual paranoia" on campus. (Simply referring to news coverage of a separate sexual-assault lawsuit, as Kipnis did, was claimed to be retaliation against the student who filed it.)
He concludes that the Ms. publisher doesn't care a whit for the First Amendment that underlies its ability to publish:
Instead, [its retaliation complaint] faults the university for not stopping criticism of feminist arguments and feminist arguers, whether vulgar criticism or other criticism. It faults the university for speaking out, without vulgarities or epithets, in its own defense. And the premise of the complaint thus seems to be that one side of a debate has the right to speak — to condemn and to accuse — but the federal government should step in to stop the other side from responding.
RELATED: Feminists think a Supreme Court ruling on K-12 speech restrictions applies to colleges
RELATED: Northwestern's Laura Kipnis beats Title IX claims over essay on 'sexual paranoia'
Like The College Fix on Facebook / Follow us on Twitter
IMAGE: Olga Osadchaya/Shutterstock
Like The College Fix on Facebook / Follow us on Twitter