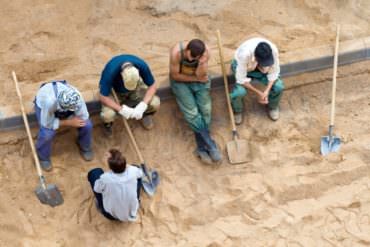 The Trump era, opioid epidemic, coastal elitism and racial unrest are all parts of a larger whole that call for intellectual inquiry into the cultural significance and impact of this country's 90 million white working class Americans, according to one law professor.
Professor John Banzhaf, a well-known activist teacher of public interest law at George Washington University Law School, is calling on his peers in academia to create a new field of ethnic research he's dubbed "White Working Class Studies." People who fall into this category are white Americans who do not have a four-year college degree, he told The College Fix in a telephone interview.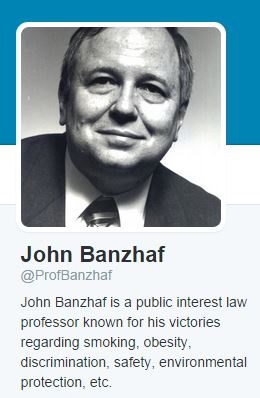 "It's generally accepted … that the concept of ethnic studies, such as Women's Studies, Black Studies, LGBT Studies, is important," Banzhaf said. "We encourage our future leaders, those in college, to get to know these groups, to break down barriers and myths, to destroy stereotypes. You study the impact history had on them, and the impact they had on an event."
The same can be said of "White Working Class Studies," he argues, saying that studying this group would increase knowledge of the ethnic and racial drive behind hate speech and violence.
"An average white working class person isn't any more likely to be a racist than a black person is to murder cops or religious person is to be a religious fanatic," Banzhaf said, "but if you want to understand the rise of the Mafia, you have to study all of Sicily and its history."
Banzhaf presented his idea recently at the International Conference on New Directions in the Humanities, and said the concept was "generally well-received." The title of his presentation, given in July at the London conference, was "Trump Election Shows Dramatic Need for Blue Collar Studies in the United States and Elsewhere."
"A lot of people have misunderstood what I said," he added. "Of course any study can be distorted or abused – including mine; some people think I'm insulting [the white working class]. But we recognize, as academics, that the truth can hurt, but the truth will win out."
Banzhaf's suggestion comes at a time when elitism, both coastal and academic, has been cited as a problem by many politicians and publications since November; most college-educated Americans with socioeconomic status tend to never have contact with Middle America, or gravely misunderstand them.
Headlines such as "Why Elites Hate Middle America," "The Democrats 'Working-Class' Problem," and "Elitism is Liberalism's Biggest Problem" highlight the trend toward trying to better understand why this class of 90 million Americans has been largely ignored or dismissed.
President Donald Trump's surprising support from working-class middle Americans (the LA Times recently reported how 24 percent of Americans would 'follow Trump to the end') has generated a renewed interest in voters from areas like the Rust Belt.
Look at the the County level 2016 Electoral Map and it's very clear that smalltown/rural America overwhelming voted Trump. #MAGA pic.twitter.com/WuD6dhWbR2

— Timothy Tobin (@tatobin2) June 19, 2017
But in addition to political implications, Banzhaf said studies and research on white working class Americans could help develop a solution to public health crises such as the opioid epidemic.
"There are so many 'deaths of despair,' with drugs, alcohol and suicide, which are all totally preventable," he said. "Whatever programs we have [to help] aren't working – knowing how these [white working class] people think may help us reduce unnecessary deaths."
Banzhaf also acknowledged the field could and should delve into the study of hate groups, such as the white supremacist and neo-Nazi protestors in the Charlottesville riots.
"To be very clear, I'm certainly not suggesting all white Americans are Nazis – it's a very tiny minority. But it's also fair, I think, to say among Nazi groups a larger proportion of members come from the white working class," he told The Fix.
Ignorance of the white working class may also be a factor in the Unites States' slow economic growth, he added.
"A number of respected economists and respected papers suggest a reason for our sluggish recovery is that people are much less willing to move for jobs than when the economy was better," he told The Fix.
"An unwillingness to move may be in part cultural, due to family structures and history of the white working class," he said. "We need to better understand this."
MORE: Syracuse course to examine Trump as 'celebrity in chief'
Like The College Fix on Facebook / Follow us on Twitter
IMAGE: Shutterstock