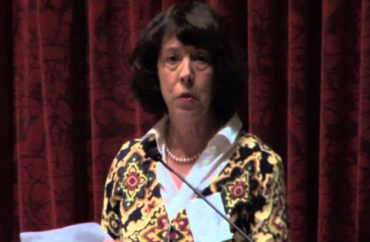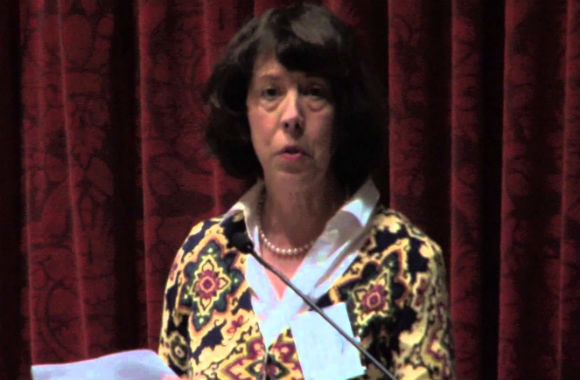 Silicon Valley's congresswoman used her bully pulpit to sic a horde of narrow-minded keyboard warriors on a law professor who knows far more about the law than any of them.
Unfortunately for the University of San Diego's Gail Heriot, she does not have the government protection that Democratic Rep. Zoe Lofgren can call upon at any time if she feels threatened.
As my colleague Jenn Kabbany noted last week, Lofgren called Heriot an "intolerant bigot" after the congresswoman read an out-of-context snippet from Heriot's testimony.
The occasion was a House Judiciary hearing on "executive overreach," and Heriot's testimony focused on the Department of Education's Office for Civil Rights and its creative interpretation of Title IX.
Heriot did a fine job explaining why OCR's recent guidance on transgender students and restroom/locker room facilities flies in the face of Title IX, both its statutory language and promulgated regulations in the context of the 1970s.
But Lofgren lost it when Heriot used a theoretical example – the professor's own fanciful identification as a "Russian princess" – to show how OCR's only grounds to justify its guidance is an "Alice-in-Wonderland" conflation of anatomical sex with gender identity.
Lofgren's supposedly brave denunciation led to "death threats and a writer urging [Heriot] to commit suicide," as well as demands to her law school dean that he fire her, according to the National Association of Scholars, where Heriot is a board director:
In no way did Professor Heriot present "bigoted" statements on sexual identity. Rather, she gave a history of the OCR's past disregard for legal limits to its authority and traced the history of the law regarding transgender individuals. …

Lofgren's outburst was outrageous. It violated the standards of civility of the U.S. House of Representatives. And it was especially inappropriate in view of the temperate character of Professor Heriot's remarks. It is perhaps too much to hope that Representative Lofgren will apologize for her antics as they seem to have served her purpose in exciting her progressive base. Other observers will take note of her abuse of her authority.

We expect the University of San Diego to disregard the calls to remove Professor Heriot from her position.
I don't usually confront committee witnesses, but bigotry and hate need to be exposed for what they are: https://t.co/0igZb5SCt4

— Rep. Zoe Lofgren (@RepZoeLofgren) May 25, 2016
National Review's Stanley Kurtz explains how Lofgren specifically left out Heriot's qualifying statement after her Russian-princess analogy to stoke the flames of hate against her.
In other words, Heriot was exploring a legal argument. She had already shown that the administration's attempt to justify its transgender bathroom guidance as a fulfillment of Title IX's prohibition on sexual discrimination couldn't stand up. Both the 1972 law itself, and contemporaneous rulemaking based on the law, allowed for separate bathrooms. With that justification disposed of, Heriot began exploring the only other theoretical option for justifying the guidance: the idea that transgender students weren't just people who felt a disconnect between their sense of identity and their birth sex, but actually were physically something other than their birth sex. That's when Heriot noted that this belief was extremely rare, even among transgender individuals: "I should add that very few actual transgender individuals are confused in this way. They understand perfectly that their sex and their gender to not align."
The real point of Lofgren's selective blowup was to "scare other critics from following in the target's footsteps," Kurtz says.
Yesterday I was deluged w/ threats and vulgarities. Today, thanks to this essay, it's starting to run the other way. https://t.co/PAhVFeE8b5

— Gail Heriot (@GailHeriot) May 27, 2016
An offer Lofgren can't refuse
One of the useful functions of Congress is that it gives self-righteous hotheads like Lofgren a safe space to vent with a low likelihood of inflicting actual legislative damage.
The flip side is lawmakers who are too lazy to provide any useful oversight of federal agencies, and Heriot's testimony lays out an agreeable solution (pp. 20-21) for fixing the particular problem at the Department of Education: baseless funding threats to schools and colleges over weak Title IX allegations.
One problem that arises with some regularity is the seemingly interminable investigation. These investigations impose huge costs on the regulated party. Even without the threat that OCR can cut off funds pursuant to Title VI or Title IX, just the expense of the investigation can cause schools to knuckle under.

Here is my suggestion: Perhaps there needs to be a point in these investigations at which enough is enough. At that point—call it the "outside point"—schools (or in the case of the [Equal Employment Opportunity Commission] and Title VII, employers) should be able to recoup their expenses—at least if it is ultimately determined by a court that the school (or employer) did not violate the law.
She sketches a statutory fix that would let schools sue the agency after crossing this congressionally demarcated "outside point." In order to justify its decision, the agency would have to "counterclaim" and get a judge to agree the school violated the law.
If the school wins, it gets back its (congressionally demarcated) expenses past the "outside point."
Such a reasonable, bipartisan solution should be exactly what the lawmaker from Silicon Valley would want.
But I'm guessing Lofgren would rather say that logic itself is an "intolerant bigot" than deign to oversee the rogue agency that legislates the socially progressive agenda she can't get through Congress.
RELATED: Democrat lawmaker flips out on professor who says transgenders should not be indulged
Like The College Fix on Facebook / Follow us on Twitter
IMAGE: National Association of Scholars/YouTube