Can't register for class if you skip training?
Colleges and universities in Minnesota must accept anonymous reports of "sexual harassment and sexual violence" through an online reporting system, under a state law that took effect last week.
The law, which includes a long and detailed list of school obligations under "victims' rights," also says students "must" complete sexual-assault training within 10 business days of their first semester's start.
Though the law doesn't detail what happens to students who skip training, schools could prevent them from registering for classes until they complete it, the government relations director for the Minnesota Private College Council told the Star Tribune.
The new requirements are a "feel good" solution to a problem that may not even exist, George Washington University Law Prof. John Banzhaf told The College Fix.
A veteran public-interest litigator known for antismoking and "potty parity" causes, Banzhaf said he has personally seen the negative effects of anonymous complaints through GWU's reporting system.
MORE: Student kicked off campus before he was told of anonymous allegations
He said some students have told administrators "they would like me to be somewhat more sensitive when for example we discuss in class actual cases where women have consented to sex because of male trickery," Banzhaf told The Fix in an email.
Some students have also accused him of being insensitive to rape victims in his civil torts class, where the subject of rape is "peripheral," he wrote two years ago.
No clear evidence of a 'major epidemic' on campus
Having examined the data on campus sexual assault, Banzhaf said he has concluded that it's not clear whether rape is a campus epidemic.
He said the Minnesota legislation mandating an anonymous reporting system was created in response to "the same thing which is prompting so many other lawmakers to come up with things like the yes-means-yes laws," also known as affirmative-consent laws.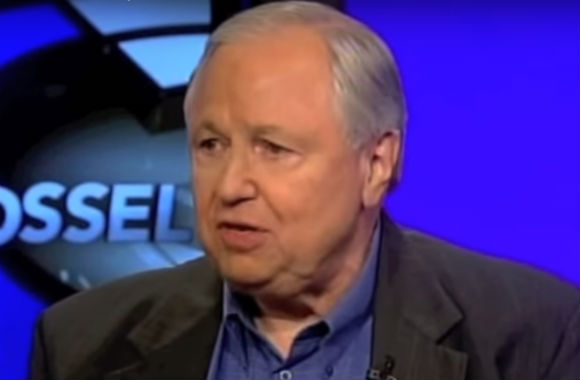 They perceive "a major epidemic or crisis of date rape on college campuses … but even the experts aren't sure whether or not there is" such a crisis, Banzhaf said.
The problem with affirmative consent is that "no one enters into lovemaking that way," by asking permission for every possible sexual act, he said. It's better to keep the current presumption, that consent is valid until one party says "no" or "stop" during a sexual act.
Why U.S. won't teach women to stand up for themselves
The law professor has been advocating what he considers a middle-ground solution, which is being studied in Virginia: a consortium of universities that funds the hiring of special investigators – likely former judges and attorneys – to handle sexual-assault cases among them, outside of the control of member universities.
Virginia Gov. Terry McAuliffe allocated $100,000 to study the possibility of the consortium earlier this academic year, The GW Hatchet reported, noting Banzhaf's role in proposing the idea.
MORE: Brandeis threatens student journalists for invading anti-rape 'safe space'
Through funding restrictions, the U.S. government is prohibiting a program that has proven effective in Canada, Banzhaf said. He has previously written about the program, which teaches women "how to recognize dangerous situations and resist sexual coercion" by men they know, mostly by "verbally resisting" but also through self-defense.
"The federal government … will not fund any anti-rape program which includes an anti-alcohol component," Banzhaf told The Fix, "because women who get drunk and then get raped might feel guilty."
The University of Minnesota system, which already had an anonymous reporting program through EthicsPoint before the new law took effect, did not respond to a media inquiry from The Fix.
Students there infrequently report sexual assault, according to the campus police department: only two reports each were filed in 2014 and 2015, and none in the first three months of 2016,
The Washington Post noted.
MORE: GW president loves idea for microaggression-reporting system
Like The College Fix on Facebook / Follow us on Twitter
IMAGE: FuzzBones/Shutterstock, LibertyPen/YouTube, Shutterstock