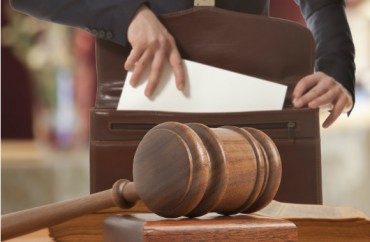 Title IX changes mean cases are decided on 'flimsiest of evidence'
Two months after it announced a search for a plaintiff to sue the Department of Education over its enforcement of Title IX, the Foundation for Individual Rights in Education (FIRE) has found its man: a former University of Virginia law student.
The lawsuit filed in D.C. federal court Thursday names both Office for Civil Rights (OCR) chief Catherine Lhamon and Education Secretary John B. King as defendants.
It challenges OCR for issuing a "Dear Colleague" letter in 2011. That "unlawful" letter forced colleges to change their Title IX procedures around sexual harassment and assault complaints – in particular a lower evidence standard – or risk losing their federal funding.
The core of the dispute is whether OCR violated the Administrative Procedure Act by not asking for public comments on its proposed guidance, which the lawsuit contends does not have the force of law otherwise. The Dear Colleague merely asked those "interested in commenting on this guidance" to contact the department after it was issued.
MORE: Lawmaker sues the feds for exceeding authority in rape rules
"OCR has taken a 'shoot first, ask questions later' approach, and it has managed to empty more than a few magazines before being challenged about whether it is even allowed to do so," reads the suit.
At least two separate lawsuits filed since FIRE's announcement in April have squarely challenged the legality of OCR's 2011 letter.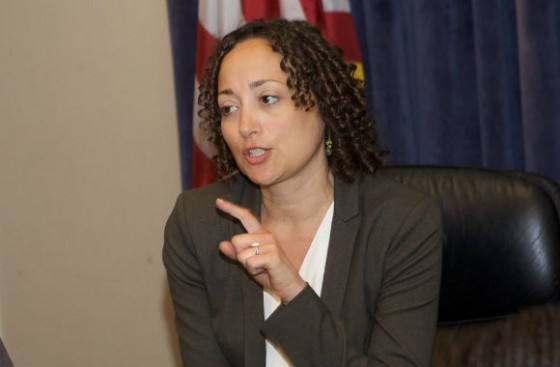 Innocent under the old system, guilty under the new
The lawsuit lays out changes made by several universities in response to direct threats from OCR years after its Dear Colleague was issued. Both Princeton and Harvard Law School dumped their "clear and convincing" evidence standards, for example.
FIRE chose to sponsor the lawsuit by former UVA law student "John Doe" because his verdict was determined by the preponderance-of-evidence standard mandated by OCR, Susan Kruth, a FIRE senior program officer for legal and public advocacy, told The College Fix in a phone interview Thursday.
MORE: Student sues the feds to overturn Title IX rape rules
In January a UVA adjudicator found that "Jane Roe," who claimed she was intoxicated during a 2013 sexual encounter with Doe, was unable to give "effective consent." Roe herself had made the accusation a year and a half after the encounter.
Throughout the university investigation, Doe maintained the woman had consented to sex, and that she did not show any signs of intoxication, much less that she was "incapacitated" – the legal standard for inability to consent.
The retired judge who served as adjudicator in the investigation called the case "very close" and "very difficult," suggesting repeatedly that she was wary of the preponderance standard. She said both the clear-and-convincing standard – used by UVA before the Dear Colleague – and the "reasonable doubt" standard "would tip the scale much more" in Doe's favor.
Education saved my life. Feeling incredibly humbled by the honor to serve as Secretary. pic.twitter.com/Ezt0dReyfO

— John King (@SecretaryKing44) March 14, 2016
The judge said she was required to apply "the weakest standard of proof" because of OCR – a condition that weighed "[f]irst and foremost" in her finding that Doe was responsible for assault.
The case was so close that the adjudicator handed down an unusually mild sanction against Doe: four months of counseling and a lifetime ban from UVA, a sentence reached in consultation with the university's Title IX coordinator.
MORE: Harvard Law caves to feds, adopts low evidence standard
Doe was nonetheless harmed even before the investigation ended: His diploma was withheld for nearly a year and his anticipated employer withdrew its employment offer pending completion of his degree.
Although Doe has since received his law degree, he has yet to become a member of the Virginia state bar and "cannot support himself" financially, according to the suit.
'Widespread and well-documented' criticism of OCR
Because the Dear Colleague was issued as a "significant guidance document" it should not have the force of law, though OCR has made it a de facto mandate through its use of warning letters to schools that didn't comply right away, FIRE says.
"Following the law isn't optional, and discontent with the 2011 'Dear Colleague' letter is widespread and well-documented," FIRE Executive Director Robert Shibley said in a statement released alongside the lawsuit on Thursday.
"A growing number of innocent students have been trampled in the wake of these new requirements," the lawsuit says. Cases are often decided against the accused on the "flimsiest of evidence."
"It's a big step challenging the federal government but it is an important one because they are overreaching … to violate students' rights," Kruth told The Fix.
MORE: Princeton forced to lower evidence standard in rape cases
Like The College Fix on Facebook / Follow us on Twitter
IMAGE: Shutterstock, US Department of Education/Flickr