A growing number of law students are complaining to their professors about lectures on rape law, saying the subject is too traumatic to learn about or discuss, according to at least two prominent law professors.
Harvard Law Professor Jeannie Suk detailed the trend in The New Yorker earlier this month, and this week George Washington University law professor John Banzhaf, in an interview with The College Fix, said he has found the same thing in his classroom.
"We are going to be raising a wussified generation of lawyers," Banzhaf said. "Students are saying, 'I don't want to hear anything that disturbs me.' How are these lawyers going to do what lawyers have to do, which is to stand up to judges for clients and causes?"
"This is our basic heritage," he continued. "If they're so wussified that they can't hear the term rape, it sends tremors down their spine – who's going to stand up for us?"
In her column, Suk cited several examples she has encountered at Harvard Law School in recent years.
When she showed her class "Capturing the Friedmans," a documentary about a criminal-sex-abuse investigation, some students complained that she should have given them a "trigger warning" beforehand, and others suggested she shouldn't have shown the film at all, Suk stated. 
Suk added that one of her peers was recently asked by a student "not to use the word 'violate' in class—as in 'Does this conduct violate the law?'—because the word was triggering, and some students have even suggested that rape law should not be taught because of its potential to cause distress."
"[M]y experience at Harvard over the past couple of years tells me that the environment for teaching rape law and other subjects involving gender and violence is changing," Suk stated. "Students seem more anxious about classroom discussion, and about approaching the law of sexual violence in particular, than they have ever been in my eight years as a law professor."
For example, Suk often challenges her students to argue on behalf of a defense and a prosecution, and says this practice is common in almost every law school classroom.
"But asking students to challenge each other in discussions of rape law has become so difficult that teachers are starting to give up on the subject," Suk wrote, adding some of her colleagues at other law schools told her that they are not even mentioning rape law because it is "not worth the risk of complaints of discomfort by students" who often ask for "trigger warnings."
Complicating matters, some women's groups often tell students that they should not feel pressured to attend lectures and discussions, and many students have suggested that rape law should not even be taught "because of its potential to cause distress," Suk noted.
Banzhaf, a public interest law professor who has written extensively on the topic of rape law, said he has had similar experiences.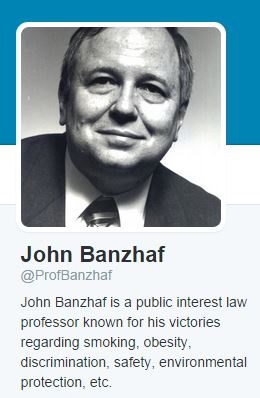 "I have gotten complaints from students about discussing cases related to these topics, even though they are in the major casebook which we use," Banzhaf told The College Fix. "This is despite that fact that I have been accused of being a 'radical feminist,' have brought and won over 100 legal proceedings protecting women's rights, have proposed several legal approaches to the problem, and I am even working with some of my female law students on an app to protect women on campus from rape."
Banzhaf said the backlash against teaching rape law is a problem.
"If the law – and the related facts, argument, etc. – cannot be taught or otherwise even discussed in the one area of society where freedom of speech and debate are supposed to be bedrock principles, how likely is it that the problems can be addressed in a meaningful way?" he said.
If professors cannot teach rape law, Banzhaf argues, future lawyers are unlikely to study or research it, journalists are less likely to report on it, and the public is denied information and policy arguments from a group of informed, impartial experts.
"Unfortunately, there aren't many of those left," he said. "If lawyers are ignorant about the law of rape, this could hinder progress and lead to more mistakes."
Similarly, Suk wrote that she believes that the desire for law students to be able to engage in conversations about sexual assault is overshadowed by the actions of some who view the challenge as "too risky to undertake."
"This is, to say the least, a perverse and unintended side effect of the intense public attention given to sexual violence in recent years," Suk adds. "If the topic of sexual assault were to leave the law-school classroom, it would be a tremendous loss — above all to victims of sexual assault."
College Fix reporter Andrew Desiderio is a student at The George Washington University.
Like The College Fix on Facebook / Follow us on Twitter
IMAGE: Main, Justice Remains/Flickr; Inside, Twitter screenshots