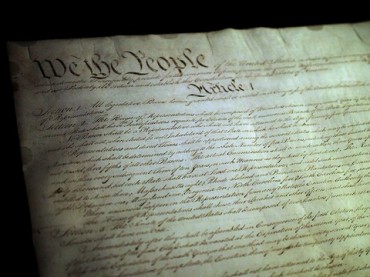 Cameron University has been hit with a federal lawsuit following an allegation that its "Equal Opportunity Officer" refused to allow a student to distribute fliers warning peers about an alleged religious cult on campus, insisting the college's policies trump the U.S. Constitution.
The lawsuit, filed May 15, centers around plaintiff Daniel Harper, an evangelical Christian honors student at the Lawton, Oklahoma-based public university. In February, he handed out fliers criticizing a student group called World Mission Society.
The flier included the words "CAMPUS CULT ALERT" in block lettering, and described the mission society as a pyramid scheme that twists Scripture to manipulate people. In turn, society members filed a religious discrimination complaint against Harper.
When confronted by the school's Equal Opportunity Officer regarding the fliers, Harper said his actions were within his First Amendment rights to free speech.
But according to the lawsuit, Equal Opportunity Officer Thomas Russell disagreed, telling Harper regarding the nation's Bill of Rights: "I like those amendments to the Constitution. They're foundations to democracy. But that's all they are, foundations."
He also told Harper he was not allowed to distribute his fliers "because other students found the literature 'offensive,' because he did not get prior approval, and because the officials decided that his religious views were 'discriminatory,' 'slanderous' and 'libelous,' even though the fliers merely expressed his point of view," according to Alliance Defending Freedom, the conservative law firm that represents Harper.
Harper was told he had to obey the university's policies, which require students first join a student organization before handing out literature on campus, and subsequently get permission from the university to distribute the literature. Administrators told Harper if he wanted to complain about the World Mission Society, to do it on Facebook, the suit alleges.
David Hacker, the attorney representing Harper, told KSWO that Cameron University "has turned its Equal Opportunity policy on its head."
"It's there to protect students from the university saying their religion isn't welcome on campus. And that's exactly what the university has told Mr. Harper, that he can't share his faith on campus while others can."
ADF's lawsuit claims the university's Equal Opportunity and Expressive Activity policies, which prohibit students from engaging in "offensive" or "discriminatory" speech, violate the First and Fourteenth Amendments, as well as the Oklahoma Religious Freedom Act.
"Cameron University's policy, as applied, gives public officials unfettered authority in picking and choosing who gets to say what and squashes the rights of students to exercise their free speech and religious freedoms," Kerri Kupec, spokeswoman for Alliance Defending Freedom, said in an email to The College Fix.
"What's most ironic," Kupec continued, "is that this is happening at a university, a place where debate and the free exchange of ideas is supposed to be encouraged, not shut down."
She said all Americans should be concerned about a government that "bullies college students into speaking or not speaking."
The lawsuit seeks to require the university to revoke its campus policies restricting free speech.
A university official told KSWO that the college does not comment on pending litigation, however the university "remains committed to ensuring that every individual has an opportunity for free expression. Cameron prides itself on fostering an atmosphere where an open exchange and debate can occur."
College Fix contributor Andrew Desiderio is a student at The George Washington University.
Like The College Fix on Facebook / Follow us on Twitter
IMAGE: Mr_TinDC/Flickr