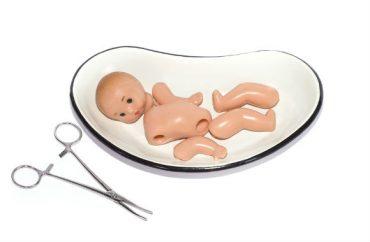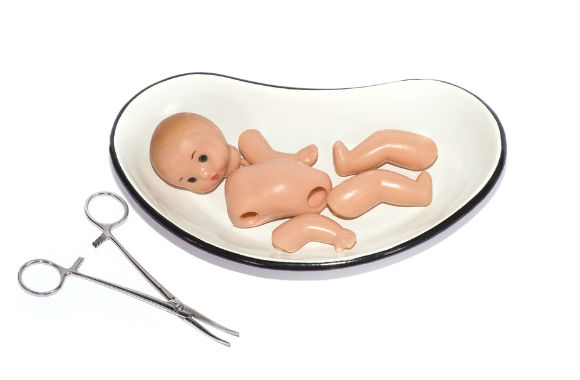 UPDATED
But it funds pro-choice speech with mandatory student fees
More than a year after its purchases of body parts from aborted fetuses were exposed by a pro-life group, Colorado State University finds itself accused of discriminating against pro-life students.
The Alliance Defending Freedom filed a First Amendment federal lawsuit against CSU and several administrators Tuesday on behalf of the campus chapter of Students for Life of America.
It claims CSU refused to fund the students' Oct. 10 event – from an account funded by mandatory student fees – because of its political message, requiring the chapter to raise $600 on its own to fully fund the event.
MORE: Pro-abortion vandals scrawl over 'Love them both' message
Four months ago, the Students for Life chapter applied for a campus "Diversity Grant" to host pro-life speaker Josh Brahm from the Equal Rights Institute to discuss abortion and "bodily rights."
The grants are designed to "raise the awareness of differing perspectives" by funding programs that "enhance the educational and cultural aspects" of CSU, according to its description page.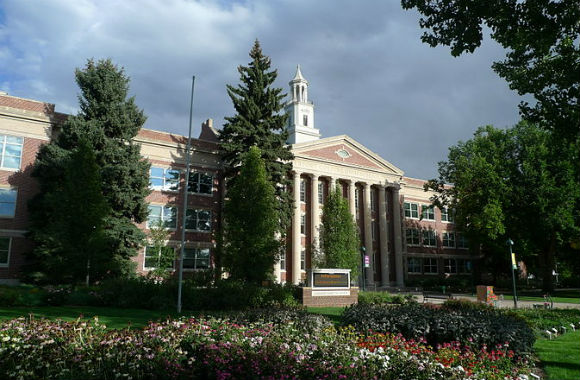 The grant committee denied the chapter's application. Diversity Grant Coordinator Tyrell Allen, one of the named defendants, told lead plaintiff and chapter President Emily Faulkner that the committee believed Brahm's content did not "appear entirely unbiased" on abortion.
Hence, the committee "worries that folks from varying sides of the issue won't necessarily feel affirmed in attending the event," Allen wrote in an email, according to the suit.
MORE: High school blocks pro-life club because it's 'controversial'
No 'criteria or standards' for allocating fees
CSU is not imposing the same test on other events it funds through the diversity grant, the chapter's lawyers wrote.
The university has forced these pro-life students "to contribute to a viewpoint-based funding forum" – one whose fees are allocated "without any criteria or standards" – that funds pro-choice speech "without affording them the opportunity to respond in kind," simply because of how the audience may respond.
Students for Life at Colorado State University v. Mosher by The College Fix on Scribd
Given its concern for "unbiased" discussion and making students feel "affirmed" when a pro-lifer speaks, the university is likely to make the same viewpoint-based decision when the chapter applies for diversity funding for two more pro-life speakers, Rebecca Kiessling and David Bereit, scheduled to speak on campus this spring, the suit says.
Conceived in rape, Kiessling speaks against the idea of including rape exceptions in abortion-restriction laws, while Bereit is also affiliated with the Equal Rights Institute and until recently led the pro-life prayer organization 40 Days for Life.
Rebecca Kiessling "Concebida en violación, amo mi vida" y David Arboix "Mis amigas fueron concebidas en violación, amo sus vidas" #ProVida pic.twitter.com/6SXkfdp4Hf

— Rebecca Kiessling (@RebeccaKiesslin) November 13, 2016
Can't use the 'government speech' excuse
The lawsuit seems to anticipate an argument from CSU that the university can choose which speech it funds because it's actually the university's speech.
"Defendants are not engaging in government speech in their allocation of Diversity Grants to student organizations and in their decision as to what student organizations will be allowed to participate in the Diversity Grant Speech Forum," the suit says.
The same question of "government speech" is at issue in a case scheduled for oral argument at the Supreme Court Wednesday.
MORE: College sics bias response team on pro-life posters
Asian American rock band The Slants argues that its trademark application should not have been denied by the federal government, which said the name "disparages" Asians in violation of federal law. The Obama administration contends that the government has unfettered discretion to decide what is disparaging and deprive such speakers of a government benefit.
Iowa State University also tried to stop a pro-marijuana student group from using the university's acronym on club apparel, claiming it was government speech, but a federal judge ordered the school to back down a year ago.
Shows abortion advocates 'prefer to silence the opposition'
"In another example of bias against the pro-life position, CSU felt they had the right to deny the Students for Life group funding just because the speaker was presenting arguments from a position they didn't agree with," said Kristan Hawkins, president of Students for Life of America, in a press release on the suit.
"CSU played favorites while stifling free speech, a typical response of abortion advocates who prefer to silence opposition rather than have a free exchange of ideas," she said.
"Because of the First Amendment's guarantee of free speech, courts have repeatedly rejected this discriminatory treatment as unconstitutional," alliance Senior Counsel Tyson Langhofer said in the release.
MORE: Judge orders Iowa State to stop suppressing pro-pot students
CSU media relations did not immediately respond to an emailed request for comment Tuesday.
"My gut tells me that [CSU's funding decision] is a big First Amendment problem," constitutional lawyer and Hoover Institution Research Fellow Adam White told The College Fix in an email.
It's not the Students for Life chapter's first time capitalizing on alleged misdeeds by CSU.
In the aftermath of leaked videos and documents by the Center for Medical Progress, which showed CSU purchasing aborted fetal tissue in 2013 from Planned Parenthood affiliate StemExpress, Students for Life of America visited CSU to present alternatives to Planned Parenthood, The Rocky Mountain Collegian reported last spring.
Alliance Defending Freedom has won similar lawsuits against the University of Michigan, Eastern Michigan University, the University of Wisconsin-Madison and Texas A&M University, it said.
CORRECTION: The original article misidentified the Equal Rights Institute speaker that the Students for Life chapter brought to CSU. His name is Josh Brahm. The article has been amended accordingly.
MORE: Black pro-life speaker shouted down at Harvard Law
Like The College Fix on Facebook / Follow us on Twitter
IMAGE: Olga Dobrikova/Shutterstock, Spilly816/Wikimedia Commons