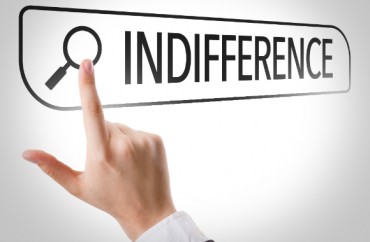 Reverse Title IX discrimination got a boost when the Department of Education's Office for Civil Rights – not known for caring about the rights of accused males – found that Delaware's Wesley College had given the kangaroo-court treatment to males accused of sexual misconduct.
Cornell may be the next on the department's list, at least under a Trump administration.
The Cornell Daily Sun reports that a male student has sued the school because it allegedly refused to investigate his complaint that a female sex partner had sexually assaulted him.
MORE: Feds say college violated Title IX rights of accused students
The female made the same complaint against the male – and Cornell proceeded to investigate that one:
After the initial sexual assault investigation, the suit says that [John] Doe sent a 17 page letter to [defendant and Title IX coordinator Sarah] Affel detailing how he was discriminated against during the investigation, and Affel responded by recommending that he meet with Deputy Title IX coordinator, Laurie Johnston, to file a complaint.

However, after not responding to inquiries about the status of the investigation, Doe realized that his next claim was also not being conducted as he had expected.

After his lawyer reached out to Johnston, the coordinator allegedly presented Doe with a complaint form for his signature 10 days after she was supposed to. However, Johnston said that until his first policy 6.4 complaint [filed against Jane Roe] was resolved, she would not investigate the second one.
MORE: Student accused of rape sues Cornell for ignoring massive evidence
Lawsuit against @Cornell. Important case to follow: https://t.co/UlPWDGTGZn #TitleIX

— SAS (@SA_for_S) November 17, 2016
According to the Daily, Doe also accuses Cornell of:
conducting "biased interviews" against him

presenting "as evidence an unrecorded interview that could not be fact checked by Doe"

not letting him speak to his lawyer "before answering certain questions"

refusing to ask Roe to "preserve certain pieces of evidence that she possessed"
MORE: Cornell under new Title IX investigation related to sexual misconduct
Like The College Fix on Facebook / Follow us on Twitter
IMAGE: Shutterstock
Like The College Fix on Facebook / Follow us on Twitter