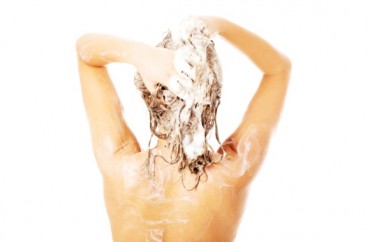 Another school district is standing up to the patent nonsense issued by the Department of Education that would render Title IX "illogical and unworkable."
The board of education for the Highland Local School District in Ohio has sued Education and the Justice Department for threatening its funding because it won't let an anatomical boy "access intimate facilities like overnight accommodations, locker rooms, and restrooms designated for girls" because he identifies as a girl.
The Alliance Defending Freedom, which is representing the school district, said the feds are threatening to revoke "more than a million dollars each year in federal funding devoted to special-education programs, lunches for underprivileged children," in pursuit of their "lawless demand."
MORE: Families such the feds for forcing girls to shower with a boy
The lawsuit emphasizes that only Congress can amend Title IX to include "gender identity" in addition to "sex" – indisputably a reference to biological sex – as a protected characteristic:
Nothing in Title IX's text, structure, legislative history, or regulations prohibits discrimination on the basis of "gender identity." On multiple occasions, members of Congress have introduced legislation to prohibit discrimination on the basis of gender identity in education. … Those legislative efforts have failed every time that they have been introduced.
When the alliance filed an earlier suit on behalf of parents of students in an Illinois school district that had capitulated to the feds, it noted that Democratic Sen. Al Franken of Minnesota has "repeatedly introduced" legislation to add gender identity to Title IX, to no avail.
Read the lawsuit and alliance release.
MORE: Court lets the feds interpret Title IX however they want
Like The College Fix on Facebook / Follow us on Twitter
IMAGE: Shutterstock