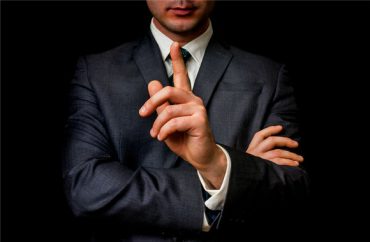 'Conflict of interest' for trustee to plead his son's case
A private university in Iowa violated state law and its own rules by firing a trustee for defending his disabled son against a kangaroo-court investigation, according to a federal lawsuit filed by the father last month.
Tom Rossley, who served 23 years on Drake University's board before his July dismissal, accused the school of failing to accommodate his son's "ADHD, anxiety, and language-based learning disabilities" in the sexual-assault investigation.
Drake also refused to investigate the son's claims that the female student who accused him had initiated the sex when he was incapacitated, as alleged in a December lawsuit filed on the son's behalf.
Dubbed a "first-of-its-kind Title IX retaliation case" by Rossley's lawyer, who is also representing the son, the lawsuit claims Drake violated its trustee's First Amendment rights after Rossley continued to argue internally that Drake had discriminated against his son.
He was 'not able to give consent that night'
Drake pursued an investigation against the son after a female student filed a sexual-assault complaint against him in October 2015. He was expelled four months later.
According to the son's pseudonymous lawsuit, the two had engaged in oral sex and possibly intercourse. He gave a different account of the evening's events, alleging that both were heavily intoxicated but the female initiated oral sex on him.
Doe v. Drake University by The College Fix on Scribd
While it's not clear how far things escalated that night, the son's suit claims he was "not in a state to be with her" and "not able to give consent that night." The accuser conceded "on the record" during a later Title IX hearing that she initiated sex without his consent, according to the father's suit.
Despite the dueling claims, only the son was subject to an investigation. Drake termed his own allegations against the female "retaliatory."
'Comfort rooms' for accuser's family, nothing for Rossleys
During the course of the investigation and despite several pleas from Rossley, his son was denied accommodations for his disabilities, which include "word retrieval" impairments, the suit claims.
In a nine-hour hearing, Drake "forced" the son "to be his own advocate and act as his own legal representative … despite knowing full well" about his language disability, it says.
The university kept Rossley out of his son's hearing, and gave him and his wife "fewer accommodations while simultaneously offering comfort rooms" for the female student's family.
Following a handful of Rossley's emailed complaints to the university, alleging the investigation violated his son's due process and Title IX, the father was told to be quiet and his fellow trustees told to avoid "discussion of the issues" that he had raised.
'Silenced and covered up' a whistleblower
Five days after being asked not to speak on the subject, Rossley agreed not to publicly speak about the Title IX investigation, according to the lawsuit.
But the board chair still asked him to resign, and by June the entire board started trying to remove Rossley for "conflict of interest," but kept failing to reach the two-thirds majority vote required for removal. He was finally removed July 19.
Rossley v. Drake University by The College Fix on Scribd
The trustees violated state regulations in removing Rossley, failing to give him 15 days' written notice of termination and five days' notice to address the board "orally, or in writing," the suit claims.
Rossley lawyer Andrew Miltenberg, who has represented dozens of male college students found responsible for sexual misconduct, said Drake "effectively silenced and covered up" the father's complaints about his son's treatment while failing to remedy its own "numerous lawless actions."
Officials "purposefully ignored and failed to investigate" the disabled student's "numerous pleas for help after he was sexually assaulted by a female student," simply because he was male, Miltenberg said in the press release.
Like The College Fix on Facebook / Follow us on Twitter
IMAGE: NOBUHIRO ASADA/Shutterstock