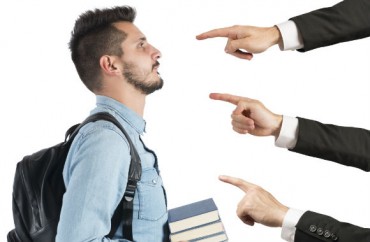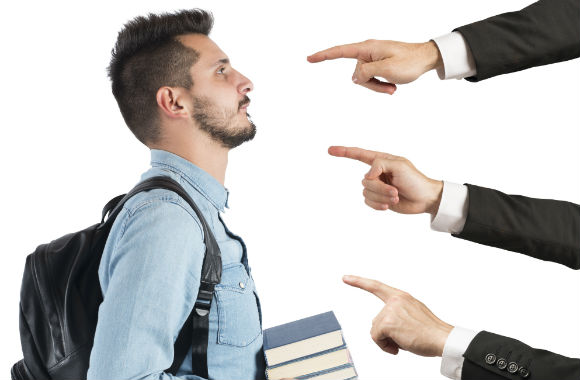 'Textbook due process deprivation'
Florida State University suspended a male student for two years based on "argumentative" text messages and voicemails he sent an emotionally unstable female friend who was "obsessed" with him, the suspended student claims.
The school violated his due process by "ambush[ing]" him with dozens of new incidents of alleged wrongdoing at his December hearing, according to a lawsuit filed by Anthony Casolari two weeks ago.
Portrayed as a stalker in an FSU police report that followed the souring of their friendship, Casolari wrote his own 10-page defense, saying that his friend "kept prying her way into my affairs" and feared she would "harm herself" if he broke off contact.
His explanation is part of an 88-page file that includes witness statements and disciplinary documents given to The College Fix by Casolari's mother MJ before the June 30 lawsuit.
Casolari is demanding that FSU set aside his suspension, reinstate him and restore his Bright Futures Scholarship, which is awarded to Florida high school graduates for "high academic achievement."
Casolari lawyer Donald Thomas, who told FSU in April that it was overcompensating for its "deficiencies" in the Jameis Winston rape case, is currently in settlement negotiations with the university, MJ Casolari told The Fix.
Jameis Winston's accuser, Florida State U reach settlement; A separate case could continue until 2018 https://t.co/0UhSjJPi3X

— Winston Update (@WinstonUpdate) February 2, 2016
Fear that she would 'blackmail' him
Though the lawsuit in Leon County Circuit Court focuses on the "sham" FSU hearing and "systematic denial of due process" throughout the proceeding, Casolari's own words explain his growing despair over how to exit a manipulative friendship.
His female friend told him intimate, troubling details about her family life within the first few weeks they knew each other in November 2014, Casolari wrote, and he became "very scared for my well-being."
She often asked him for help with homework, as they were both in the College of Music and shared many classes, Casolari wrote.
Partly because she had counseled and flirted with him during a rough patch with his girlfriend back home – making sex jokes and mentioning her birth control – Casolari seesawed between "romantic feelings" and desire to break contact with her over several months.
When he suggested in February 2015 they stop talking, she expressed fear because "you know so much about me" – leading Casolari to wonder if she would try to "blackmail" him.
They fought frequently but Casolari would always reconcile, partly because they were both in the school jazz band, making it difficult to avoid each other. He feared the relationship fallout would harm his musical prospects.
After months of silence through the summer of 2015, Casolari and his friend had the encounter that became the basis of her stalking report to the campus police – an Aug. 18 argument in public followed by Casolari banging on her car window.
Casolari's friend did not respond to a phone call to the number listed in the police report, nor a Facebook message from The Fix seeking her comment.
Witnesses largely ignored
In the two weeks after a no-contact order was issued against both of them, the friend continued to approach Casolari with the apparent intent of goading him into talking to her, he wrote.
Casolari said he received a threatening phone call during that time advising him not to attend a weekly "jazz jam" in town, a must for aspiring FSU jazz students, and someone scratched up his bass in a locked practice room.
The Nov. 19 Title IX report prepared by an FSU official includes claims by the friend that Casolari violated the no-contact order and threatened her, but Casolari's witnesses – 13 are named in his statement – rebutted them.
Responding to her claim that Casolari "made eye contact and flipped her the finger" from 10 feet away in a music building Nov. 19, witness Joshua Cossette testified that he was with Casolari most of that day and they didn't see her.
She claimed that the previous day, her boyfriend had found Casolari's handwriting on his desk in class with a message that called her a vulgar name.
Witness Beau Cornelius said that Casolari hadn't gone near her boyfriend's desk that night, and Casolari himself named several witnesses who could vouch for his whereabouts the previous two nights.
'A clear effort to fix past deficiencies,' at my client's expense
In his decision, hearing officer David Anderson scolded Casolari for not taking "responsibility for the behaviors documented and discussed" during the hearing, in particular a string of unwanted texts to the friend on two days in May.
Anderson called those messages "pervasive, voluminous, manipulative, and harassing." (Casolari claims they were part of their final argument before the summer silence.)
In his April 4 appeal of his client's punishment, Casolari lawyer Thomas told the school that "it is clear that female complainants are being treated far differently than male complainants."
The hearing process "is being corrupted in a clear effort to fix past deficiencies by FSU in addressing female complaints," he said, pointing to FSU's $950,000 settlement in January with a student who had accused star athlete Jameis Winston of rape.
From one charge to more than 40, with no notice
The 10-page lawsuit picks up where Thomas's April 4 letter left off, accusing FSU of violating its own rules and giving preferential treatment to Casolari's friend.
The school refused to provide Casolari and Thomas the Title IX report before his disciplinary hearing, only offering to let Casolari read it and "take notes," the suit says.
The Dec. 3 "Charge Letter" included a single incident – the Aug. 18 encounter, and Casolari's alleged violation of the subsequent no-contact order.
Yet "approximately 40 incidents" going back to January 2015 were brought up during the hearing with no warning to Casolari. FSU's lawyer told Thomas that "there was not enough room on the Charge Letter" for all of them.
The school eventually conceded that even the location – a "parking garage" – was wrong in the original charge letter. From this one error sprung dozens more allegations over several months: "This is textbook due process deprivation."
Reminder: 'This case does not involve sexual assault'
FSU treated Casolari's friend like a sexual-assault victim during the hearing, keeping her in a separate room and preventing her cross-examination, according to the suit.
"[T]his case only involved speech related allegations. This case does not involve sexual assault," the suit says. The restrictions on his counsel made Thomas "ineffectual as an attorney."
FSU refused to consider all but one witness statement in favor of Casolari because they weren't notarized. Yet the school ignored its own policies to allow the friend to file a rebuttal against Casolari's appeal, according to the suit.
Florida State responded to The Fix's request for comment with a statement: "While federal law prevents us from offering comment on any individual student conduct proceeding, FSU's regulations and policies provide significant safeguards for the due process rights of each student involved."
EDITOR'S NOTE: The Fix has removed the name of Casolari's friend and taken down court documents that include some contact information for her. It has also removed the plaintiff's written defense in the school's Title IX proceeding. All sets of filings named her.
Like The College Fix on Facebook / Follow us on Twitter
IMAGE: Shutterstock