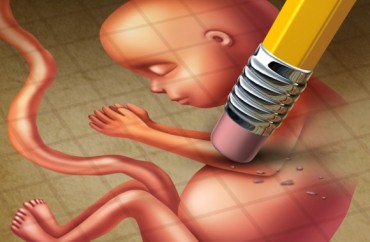 A second college in New York City has been called out this month for refusing to recognize a student group because of its viewpoint.
The Alliance Defending Freedom filed a lawsuit Wednesday against Queens College, part of the City University of New York system, on behalf of pro-life students trying to get their Students for Life chapter "registered."
Such status entitles student groups to "reserve meeting space, invite speakers, and receive funding from mandatory student activity fees," the alliance said in a press release. Queens already recognizes at least one student group that advocates for abortion rights and is thus funded by the pro-life students' mandatory activity fees.
The lawsuit claims the college vests unchecked authority to approve or reject applications for registered status with its Campus Affairs Committee, composed of student government members and Office of Student Leadership staff.
MORE: Colorado State won't fund pro-life student event unless it's 'unbiased'
The committee refused to even explain why it rejected the pro-life students' application, and its handbook provides no appeal process for rejections, nor any "objective or exhaustive list of criteria" for evaluating applications, according to the suit. Nor does it record meetings or take minutes.
Under college policy, Students for Life can't invite "any local or national public figure" to speak on campus unless it's registered.
The suit claims Severino Randazzo, then the student development and leadership coordinator, was "initially enthusiastic" about helping chapter President Norvilia Etienne register the club, but "his demeanor changed" when she said it was a pro-life group.
Randazzo later served on the committee when it heard Students for Life's application presentation, and another defendant cut off Etienne when she discussed "the high rate of abortion among college-aged women" in explaining the club's purpose.
The committee "abruptly ended the meeting" while Etienne showed a video about how other Students for Life clubs serve pregnant students, the suit said.
In contrast to two other student groups that made their presentations the same day and were "immediately approved," Etienne's group didn't get an answer for a week, after several queries from Etienne.
MORE: Fordham blocks anti-Israel student group, says it will 'stir up controversy'
Through its viewpoint discrimination, Queens College is not only denying Students for Life space for meetings and guest speakers, but preventing pregnant and parenting students from getting "practical material help" and learning about abortion alternatives, the suit claims.
The alliance said the pro-life students will pay Queens $1,200 each over eight semesters at the school in fees that support abortion advocacy but are denied them for pro-life advocacy.
Echoing her statement in another recent alliance lawsuit against Colorado State University over mandatory fees and pro-life discrimination, Students for Life of America President Kristan Hawkins said:
Queens College is playing favorites while stifling free speech, a typical response of abortion advocates who prefer to silence opposition rather than have a free exchange of ideas.
Read the lawsuit and press release.
MORE: Secular Pro-Life gains support on campus, under-30 crowd
Like The College Fix on Facebook / Follow us on Twitter
IMAGE: Shutterstock