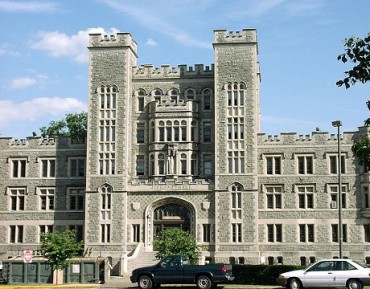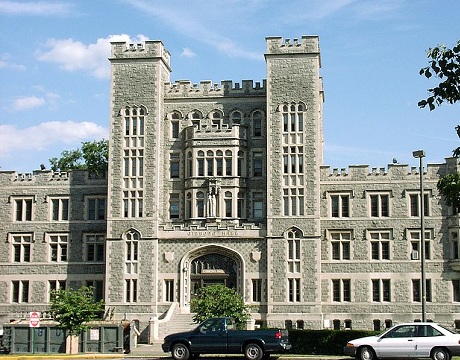 "Rates of depression reach 20% for young women who have had two or more sexual partners in the last year, almost double the rate for women who have had none."
This was one statistic cited by Catholic University of America President John Garvey in his June 13 Wall Street Journal editorial announcing the university's switch from co-ed to single-sex dorms in fall 2011. He wrote that this change would ameliorate binge drinking and casual sex on campus.
Now John Banzhaf, a law professor at George Washington University, is suing CUA for discrimination.
Banzhaf filed a complaint with the Washington D.C. Human Rights Office alleging that the university had violated D.C.'s Human Rights Act. CUA lawyers met with Banzhaf at the Human Rights Office on September 15 to defend the university's decision.
Banzhaf, who has a history of using lawsuits to fight against what he sees as discrimination, compared the university's decision to separate students by sex to separating them by religion or race.  He specifically linked the single-sex dorm policy to the "separate but equal" racial policy in place in the U.S. before civil rights movement.
He also told CUA's student newspaper, The Tower, that the decision is "the same as saying that since Muslims and Jews don't get along we should force them to live apart."
Banzhaf did not respond to requests for comment.
CUA Vice President of Public Affairs Victor Nakas saw stark differences between race-based separation and gender-based separation.
"Segregation by races that Mr. Banzhaf refers to was used for invidious discrimination–to subject one group to prejudicial treatment or to express animus toward one group," he said. "Neither is the case here: we are treating the two sexes exactly the same."
The Alliance Defense Fund, an organization that provides legal defense of religious freedoms, defended CUA in a July memorandum to the Cardinal Newman Society.
"Unless either males or females are treated unequally or subjected to some special burden to which the opposite sex is not subject, there simply is no sex discrimination," wrote Dale Schowengerdt, a legal counsel for ADF.
Concluding that the university's decision is protected by federal law under the Religious Freedom Restoration Act (RFRA), Schowengerdt also wrote that "CUA is well within its rights to follow its moral principles to advance these goals by maintaining single-sex dorms."
Banzhaf has also threatened to file complaints against Cardinal Donald Wuerl and Archbishop Allen H. Vigneron, two bishops associated with the university, for "aiding and abetting in illegal sex discrimination". Cardinal Wuerl served as chancellor of the Catholic University and is now the Archbishop of Washington. Archbishop Vigneron is the Archbishop of Detroit and current Chairman of the Board of Trustees of the Catholic University of America.
Archbishop Vigneron and Cardinal Wuerl also did not respond to requests for comment.
In an interview with Fox News, Banzhaf claimed that the new single-sex dorm policy was made for secular, rather than religious, reasons. Mr. Nakas responded that this assertion missed the point.
The university does not "distinguish between secular and religious reasons, as they are intertwined in most aspects of University operation," he said. "The Catholic University of America seeks to educate students in an environment that reflects the values and moral teachings of the Church, one of which is that premarital sex is not simply discouraged, it's impermissible under any circumstances."
With respect to why these changes were not made before President Garvey arrived in July of 2010, Mr. Nakas said,
"President Garvey is a new president and it's common for a new leader to take a fresh look at how an institution is being run. Even as he began his tenure at Catholic University he was thinking about the possibility of transitioning to single-sex residence halls," he said.
When asked whether Mr. Banzhaf interpretation of the D.C. Human Rights Act had any merit, Mr. Nakas' reply was terse.
"No merit whatsoever," he said.
Kelly Chapman is a contributor to The College Fix.
Like The College Fix on Facebook / Follow us on Twitter