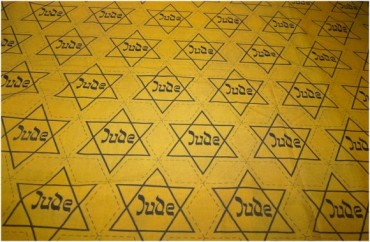 Administrators have enabled extremism for five decades
The unimpeded shoutdown of Jerusalem Mayor Nir Barkat at San Francisco State University last year – while he was giving a talk about technology – was the final straw for Jewish students at the California State University campus.
They filed a civil rights lawsuit against the university, CSU board of trustees and officials including President Les Wong Monday for facilitating and encouraging the anti-Semitic harassment they regularly face as Jewish people on campus.
Acknowledged by its own president in 1997 as "the most anti-Semitic campus in the nation," SFSU has continued its "direct role in fostering this animus and in discriminating against" both Jewish students and community members," the lawsuit reads.
It traces the alleged harassment back five decades to the founding of the College of Ethnic Studies at SFSU, from which "an extremely disturbing and consistent pattern of anti-Jewish animus has emerged":
SFSU and its administrators have knowingly fostered this discrimination and hostile environment, which has been marked by violent threats to the safety of Jewish students on campus, in part through its support of COES, the Arab and Muslim Ethnicities and Diasporas Initiative ("AMED"), and the General Union of Palestine Students ("GUPS"). SFSU has not merely adopted and embraced an anti-Jewish position—it has systematically supported these departments and this student group as they have doggedly organized their efforts to target, threaten, and intimidate Jewish students on campus and deprive them of their civil rights and their ability to feel safe and secure as they pursue their education at SFSU.
MORE: SFSU anti-Israel activists shout down Jerusalem mayor
Administrators told police to stand down as anti-Israel protesters "physically threatened" Jewish students who came to hear Barkat and "adjust[ed] their head coverings in a threatening manner, thereby concealing their identities" from law enforcement.
Continuing an argument made in last year's study by the AMCHA Initiative, the lawsuit claims Jewish students' First Amendment rights are being infringed because of the harassment they face in response to their speech, with no intervention from the university.
It reminds SFSU that "courts have ruled that any affirmative action by a school designed to shut down speech, such as a 'stand down' order, is a clear violation of the United States Constitution."
SFSU has "repeatedly denied Plaintiffs' student groups, including Hillel and the Jewish fraternity Alpha Epsilon Pi, equal access to campus events that welcome other non-Jewish student organizations at the University," including at at "Know Your Rights" campus fair in February.
Students explain why they protested Jerusalem mayor Nir Barkat at SFSU https://t.co/aoNAlnkGhv pic.twitter.com/8UJbHNhYwD

— The IMEU (@theIMEU) May 6, 2016
MORE: President Wong loves Palestinian activists who threatened Jews
The Los Angeles Times reports on other allegations of administrative negligence over the years:
It lists other alleged incidents including a 10-foot mural put up on the student union building in 1994 that featured yellow Stars of David intertwined with dollar signs, skulls and crossbones, and the words "African Blood."

After a 2002 peace rally, the lawsuit states, a group of students shouted "Hitler didn't finish the job," "Get out or we'll kill you," and "Go back to Russia" to the Jewish students who stayed behind to clean up and hold a prayer service.
The university's lawyer told the Times it has been working to "address concerns and improve the campus environment" for Jewish students: "Those efforts have been very productive and will continue notwithstanding this lawsuit."
Mayor Barkat was supposed to come back to SFSU to speak in April, but pulled out owing to "lack of publicity and dissatisfaction with organization," according to a statement by President Wong.
It was Barkat's fault, said Wong, because "similar to last year" the mayor did not give the university enough time to plan for his visit: "My invitation was sincere."
Barkat said in his own statement the university "offered a ticketed, limited event" and made "no legitimate effort" to publicize it, and as a result SFSU "has contributed to the continuing marginalization and demonization of the Jewish state."
Jerusalem Mayor Nir Barkat cancels his SFSU visit. Here is his statement in full. pic.twitter.com/Bo4FgbkHms

— Max Cherney (@chernandburn) April 5, 2017
MORE: SFSU students go hungry to protest cuts to extremist department
Wong released another statement last month in response to posters on campus "condemning the work of Palestinian activists" and criticism of his leadership in a Jewish News of Northern California article and editorial. The bold is in the original:
So, let me be clear: I strongly condemn any anti-Semitic or Islamophobic rhetoric and behaviors, particularly when they cause our students to feel unsafe and they compromise the learning environment at San Francisco State.
He said he had requested "weekly briefings" on the investigation of the Know Your Rights fair's treatment of Hillel, and was "immediately" putting together a "cross-university and community task force" to create a safer campus environment. Wong invited the public to "share your ideas."
Wong, by the way, previously praised the Palestinian student group (GUPS) that shouted down Barkat.
Read the lawsuit, Times story, Wong's statements and Jewish News news article and editorial.
MORE: Black SFSU student attacks white student for his dreadlocks
h/t Inside Higher Ed
Like The College Fix on Facebook / Follow us on Twitter
IMAGE: Thomas Quine/Flickr