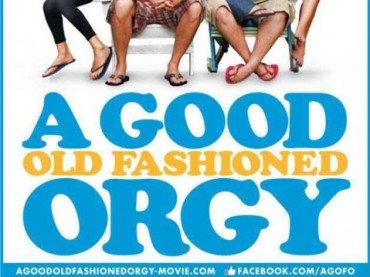 The University of California-Santa Barbara is a pioneering school… in its attempt to punish a student for alleged rape at a time when it may not have had jurisdiction over him.
Legal Insurrection reports that the case appears to be the first of its kind, involving an accused student who was on a leave of absence and an accusing student who had already completed her transfer paperwork to another school.
The semester had ended and a bunch of students, including members of the school's Mock Trial team, had gone to the accused student's parents house on Lake Tahoe.
Predictably, they had a good old-fashioned orgy, the lawsuit says:
37. While John Doe was out of the house, L.B. approached Jane Doe in the master bedroom and asked whether she would be interested in having group sex with her and B.R. Subsequently, Jane Doe, L.B. and D.J. advised B.R. that they would be interested in the group sex only if John Doe was also involved.
38. When John Doe returned to the house, Witness B.R. advised him of B.R.'s earlier conversation with Jane Doe, D.J. and L.B. and inquired whether John Doe would be interested in taking part in the group sex.
39. John Doe agreed to participate and thereafter followed Witness B.R. to the master bedroom, where Jane Doe, L.B. and D.J. were sitting on the bed, giggling and laughing.
It gets a little blue from there, but if you like jurisdictional ambiguity, you'll get hot and bothered by this:
2. The allegations purportedly referred to what was clearly consensual sexual activity between John Doe and Jane Doe that occurred on June 16, 2014, several hundred miles away from campus, at a privately owned residence and during the summer break (the "Incident").
John Doe hadn't been enrolled for the previous two quarters – or participated in Mock Trial for three months – and lived off campus. The accusing student said this was a "Mock Trial trip," which is flatly untrue, the accused student's lawsuit said.
The school's own rules say it can't exert jurisdiction unless it considers some factors, including "whether the alleged victim is a member of campus community" (her transfer had already gone through) and "whether the off-campus conduct is part of a series of actions that occurred both on and off campus" (nope).
It's also supposed to get the consent of "all aforementioned parties" before it extends jurisdiction.
Read the post and the lawsuit.
Like The College Fix on Facebook / Follow us on Twitter
IMAGE: Endgame Entertainment