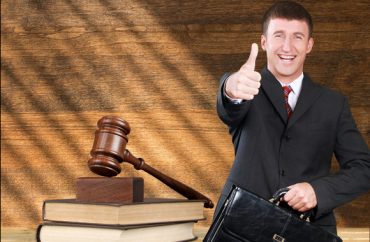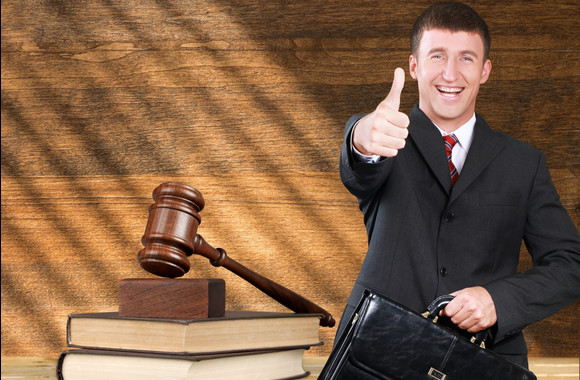 UPDATED
Represented by his mom, who can't say anything
Lynn University let a sexual-assault accuser bring her lawyer and repeatedly "intervene" in a conduct hearing, while the accused student's adviser – his mother – had to remain silent, according to a federal lawsuit filed against the South Florida school last week.
The accused student, whose athletic and academic scholarships were revoked, said Lynn yanked him off the baseball team several weeks before his hearing. It then suspended him after ignoring its own policy on incapacitation.
In an unusual move for a due-process lawsuit, "John Doe" identifies his accuser by her real name, though it appears to be misspelled. He also identifies several student witnesses by their real names.
Doe's lawyer, Angel Castillo, declined to explain the decision on the record to The College Fix in a phone interview Wednesday. (The suit also appears to have unintentionally left in a single instance of the plaintiff's surname.)
The Fix is not identifying the accuser in this story, in keeping with mainstream journalistic practice on alleged victims of sexual assault.
Over 300 students make their way to becoming the class of 2016. #LynnGrad pic.twitter.com/bY3bgULKWn

— Lynn University (@LynnUniversity) May 14, 2016
Police investigation ignored by school
The suit says that Boca Raton Police found that Doe and his accuser had consensual sex at a dorm party with alcohol last fall, and called her belated rape claim "unfounded."
Though she filed the rape claim against Doe with Lynn's Campus Security office the day after their liaison, in a video-recorded interview with female detectives at the police station, the accuser never claimed he had raped her, according to Doe. The police report says she told them her friends and parents wanted her to accuse Doe.
The university didn't bother calling the detectives who investigated the claims, and their report was not given "any consideration" in the campus hearing, the suit says.
Part of the police investigation involved reviewing security camera footage to gauge the accuser's level of intoxication and her ability to consent.
It showed her walking, acting normally and "smiling" before and after her encounter with Doe; at one point, she's seen standing on one foot while kicking the elevator door button with the other foot, the suit says. She was also seen dancing on the soccer field with one of her friends.
The suit accuses Lynn of discriminating against Doe because of his gender, asking how the school could find that his accuser wasn't able to give her consent despite the video evidence to the contrary. All available evidence shows their sex was "fully consensual," it says.
How I made your mother your 'silent observer'
Though the student conduct code bars students from bringing "legal counsel" to conduct proceedings – only "professional staff or faculty members may act as advisors" – Lynn let the accuser bring a private lawyer, a veteran criminal defense litigator, the suit says. (The lawyer heads her Miami firm's "White Collar Criminal and Civil Fraud Defense Group.")
Meanwhile, when Doe's mother asked about getting him a lawyer, Title IX Coordinator Lorna Fink said that he could only have a "silent observer" serve as his adviser. Doe ended up choosing his mother, who is not a lawyer, the suit says.
Lawsuit against @LynnUniversity alleges accuser was allowed an attorney while accused student was represented by his mom.

— Samantha Harris (@SamatFIRE) June 1, 2016
Silence was not enforced on the accuser's lawyer, who allegedly intervened in the process several times.
The accuser "only repeated what her attorney told her to say, and otherwise her lawyer answered questions for her the whole time, making the adjudicatory hearing one-sided, unfair, and a gross violation of university policy," the suit says.
Director of Student Conduct Laura Matthews did not let Doe's questions be asked of the accuser or witnesses. She let the accuser's lawyer, however, not only write questions for Matthews to ask the accuser, but tell her client "how to answer every question" Matthews posed, according to the suit.
Per @LynnUniversity policy, X-exam not allowed; questions from accused had to go thru chair-who refused to ask them pic.twitter.com/ZurKe06j0O

— KC Johnson (@kcjohnson9) June 1, 2016
In a final insult to Doe, Matthews let his accuser read her full "closing statement" but then "cut him short," citing a time crunch.
No expert judged the accuser's alleged incapacitation
Alcohol ended up being the sticking point in Lynn's own investigation.
Matthews told witnesses in the two-hour conduct hearing that they would not "get in trouble" for their underage consumption of alcohol at the campus dormitories, despite an explicit prohibition in Lynn's alcohol policy.
Tho @LynnUniversity uses "incapacitation" standard, hearing officer applied far more relaxing def of consent: pic.twitter.com/nsikozMdRa

— KC Johnson (@kcjohnson9) June 1, 2016
Though the accuser had been evaluated by both police and the "Sexual Assault Care Center," the only people allowed to testify on her state of intoxication were apparently the student witnesses, the suit says. They did not have "any qualification" to do so – one admitted he was "too drunk" to remember anything.
Despite the accuser's full understanding of "the who, what, when, where, why, and how of the sexual interaction" with Doe – the standard for ruling out incapacitation – the lawsuit says, Matthews concluded that Doe's accuser "likely" could not make "rational, reasonable judgments" because she had consumed alcohol.
Lynn University did not respond to a request for comment Wednesday.
Like The College Fix on Facebook / Follow us on Twitter
IMAGE: Billion Photos/Shutterstock