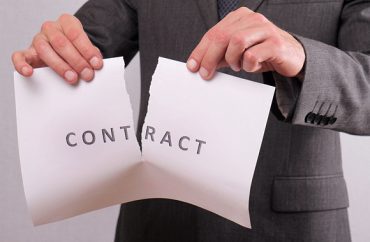 Forced accuser to participate by lying to her, expelled student says
Yale University violated its own procedures in order to make its men's basketball captain the "poster boy" for campus sexual assault, according to a lawsuit filed against the school and two Title IX officials last week.
Jack Montague asked a federal judge to order Yale to reinstate him or at least to reopen proceedings before the University-Wide Committee on Sexual Misconduct (UWC), where his original hearing lacked "the most rudimentary elements of fairness" that Yale had promised him in writing.
He was expelled in February on the cusp of Yale's first appearance in the NCAA tournament in several decades. In a gesture of support, Montague's teammates wore t-shirts with his nickname and number during warmups before a nationally televised game.
Days later, posters appeared at Yale telling the team to "stop supporting a rapist."
Yale pulled a bait-and-switch on 'Jane Roe,' violated confidentiality
Many of Montague's claims were previewed by his lawyer three months ago, namely that he and his accuser had been sexually intimate on several occasions and that she came back to his room to sleep in his bed just hours after he allegedly raped her.
The lawsuit emphasizes that Yale did an end-run around its normal procedures to prosecute Montague after his accuser, "Jane Roe," refused to file a complaint. Conveniently, the UWC hearing was not recorded.
MORE: Sex is rape if it's not 'sober' and 'enthusiastic'
Senior Deputy Title IX Coordinator Jason Killheffer filed a formal complaint last November after Roe's suitemate "Rachel Rogers" told one of his colleagues, Angela Gleason, that Roe had a "bad experience" with Montague nearly a year prior.
Ex-Brentwood star Jack Montague sues Yale over dismissal https://t.co/akPgM1W5cL pic.twitter.com/9sTRGCtN3q

— TN Game Time (@TNGameTime) June 9, 2016
Roe was only persuaded to cooperate with the investigation through the option of filing an "informal complaint," because it would let her stay anonymous. But Gleason later "misled" Roe into participating in a formal complaint process by saying she couldn't keep her identity anonymous, the lawsuit said.
Gleason allegedly violated UWC confidentiality requirements by telling Roe that Montague was the subject of a prior disciplinary proceeding. The Title IX official either implied to Roe or told her explicitly that Montague had sexually assaulted another woman.
MORE: Basketball captain says Yale made him its 'whipping boy'
Montague had actually shoved a paper plate down a female student's tank top at a pizza parlor off campus while drunk, but Yale inexplicably prosecuted the incident as sexual harassment despite neither "skin-to-skin contact" nor sexual comments by Montague, according to the suit.
Recommended sanction for this 'scenario' is reprimand – not expulsion
Since Roe still refused to file the complaint herself, the Title IX office took the lead and let her instead serve as a witness in the case. Yale's own procedures prohibit this option unless there is a safety risk to individuals or the community, according to the suit.
Montague was only informed of the fact-finder's report – the first he heard Roe's claims – a week before the UWC hearing, and he was deprived of due process by the committee in other ways. His adviser – his coach – was not told that Montague could file an opening statement.
Jack Montague's high school coach defends against Y… https://t.co/l7jwfobL8S via @businessinsider pic.twitter.com/wJMvtL9LVt

— Yale Top News (@YaleTopNews) March 21, 2016
The panel that considered the fact-finder's report largely ignored its nuanced description of the evidence, which showed that Roe indicated consent to the sex, and instead judged Montague responsible for assault based on his credibility.
The lawsuit says Montague's testimony was not as consistent as Roe's because he was only informed of the charges after his interview.
MORE: Yale's evidence standard is 31% confidence
Yale College Dean Jonathan Holloway accepted the panel's conclusion that Montague sexually assaulted Roe and determined he should be expelled.
The lawsuit claims this punishment goes beyond Yale's own suggested sanction for "similar (hypothetical) conduct." The school's "Sexual Misconduct Scenarios" say that sex that starts consensually but moves into a gray area because of failure to secure "unambiguous agreement" – the exact situation between Montague and Roe – only warrants a "reprimand."
Yale's interest in looking 'tough'
Montague alleges that Yale chose to target and ultimately expel him in order to make a public example of a prominent male figure on campus. The school wanted to demonstrate to Yale's critics, internally and externally, that it is indeed tough on men who "victimize" women.
Just a month before the Department of Education's Office for Civil Rights released its far-reaching "Dear Colleague" letter on sexual misconduct, Yale had been named in an OCR complaint alleging that Yale "had not responded in a prompt and adequate manner" to its "sexually hostile environment."
Yale's actions deprived Montague of his dream of playing in the NCAA tournament and publicly vilified him, ensuring his name will always be associated with sexual assault, the suit says: "Even monetary damages can't make him whole."
Like The College Fix on Facebook / Follow us on Twitter
MORE: University threatened witnesses who backed accused black athletes
IMAGE: Albina Glisic/Shutterstock