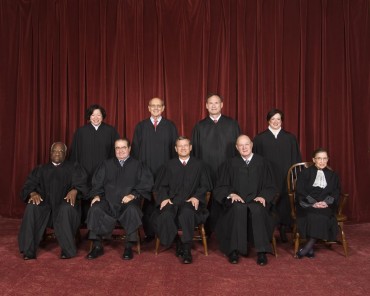 Over six years ago Michigan voters overwhelmingly passed the Michigan Civil Rights Initiative (MCRI) and made it unconstitutional for the state to discriminate against, or grant preferential treatment to, any group or individual on the basis of race, sex, color, ethnicity or national origin. Affirmative action-based racial preferences seemed to be a thing of the past. However, on Nov. 15, 2012, in a ruling that defied logic, eight federal judges on the 6th Circuit Court of Appeals struck the initiative down–claiming equality violates the 14th (XIV) Amendment of the Constitution.
Immediately following the ruling Jennifer Gratz co-founded the XIV Foundation to continue to fight for equality for all people.
"Much progress has been made over the past 15 years in challenging the discriminatory policies that are errantly described as 'affirmative action' policies," Gratz stated. "Eight judges put this progress at risk when they decided to overturn MCRI and the will of over 2.1 million Michigan voters who chose equality over discrimination."
XIV has taken the lead in coordinating MCRI's legal defense and amicus filings at the U.S. Supreme Court.  The organization recently filed an amicus brief (attached) supporting Michigan Attorney General Bill Schuette's request that the U.S. Supreme Court reverse the 6th Circuit's decision.
Signatories to the amicus include:
·         Larry Arnn – President, Hillsdale College; Founding Chairman, California Civil Rights Initiative
·         Glynn Custred – Author, California Civil Rights Initiative
·         Rachel Alexander – Chairman, Arizona Civil Rights Initiative
·         Marc Schniederjans – Chairman, Nebraska Civil Rights Initiative
·         Leon Drolet – Chairman, Michigan Civil Rights Initiative
·         Representative Gary Hopper – State Representative, New Hampshire; Sponsor of the New Hampshire Civil Rights Initiative
·         Representative Pete Lund – State Representative, Michigan
·         Senator Joe Hune – State Senator, Michigan
·         Senator Dave Robertson – State Senator, Michigan
The 9th Circuit Court of Appeals has twice upheld a constitutional amendment in California that has the exact same language as MCRI. In light of that fact, the XIV brief argues that "lower courts need firm, clear direction" on this issue. "Without such clarity," XIV insists, "States and federal courts will continue to struggle with race and gender equity and, in so doing, stymie citizen-led progress toward racial equality."
In addition to defending MCRI, the XIV Foundation is dedicated to teaching the personal and societal advantages of fair and equal treatment by telling the untold, personal stories of those harmed by discriminatory policies.
XIV Foundation founder, Jennifer Gratz challenged racial discrimination in the admissions policy at the University of Michigan and won at the U.S. Supreme Court in 2003 (Gratz v. Bollinger). She spearheaded a successful constitutional amendment in Michigan that made race and gender preferences unconstitutional in public education, public employment, and public contracting.
Nathan Harden is editor of The College Fix.
Click here to Like The College Fix on Facebook.