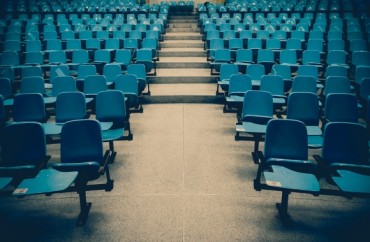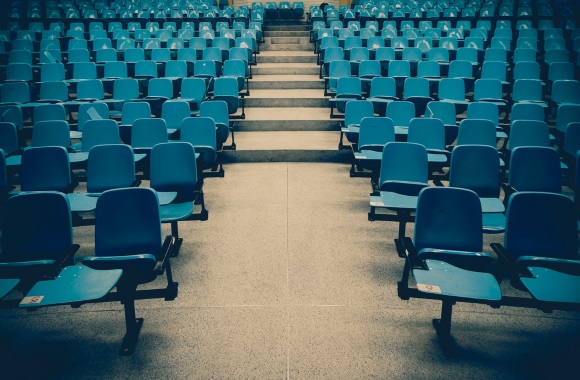 Ithaca College has a total of 10 Republican professors between three schools: humanities, sciences and business — and four of the 10 teach in the much smaller School of Business, a survey of professors' party registrations reveals.
Of the 27 departments researched, many lacked even one Republican professor, including the History, Philosophy and Religion, and Politics departments.
Overall, 46.5 percent of professors researched are registered as Democrats, while only 2.6 percent are registered Republicans. In total, 182 Democrat professors were identified compared to 10 Republican professors, a ratio of nearly 20 to one.
Asked about the slant, a university spokesman told The College Fix in an e-mail "We neither ask about nor keep track of the political affiliations of our faculty members."
Many of the Republican professors at Ithaca were e-mailed by The College Fix to ask for confirmation and comment on being one of the few Republicans at the university — and the ones who did reply indicated they were too nervous to speak publicly about their political leanings.
One scholar told The Fix he had "no comment," and another said that as a non-tenured professor he did "not feel comfortable discussing politics."
At Ithaca, most of the Republican professors can be found in business-centric departments. Two of 10 are management professors, another's an accounting professor, one is an Economics scholars, and another is a professor in marketing.
The 2016 findings by The College Fix show the private, liberal arts college has continued to edge out conservative scholars over the years when compared to similar research in 2003 and 2012.
A 2012 study compiled by conservative Ithaca College students and Young America's Foundation found only 8 percent of professors were registered as Republicans or Conservatives (New York allows citizens to register as members of the Conservative Party).
"An investigation into the voter identification of the faculty shows that Democrats and Greens compose 92.1 percent of Ithaca College's faculty, contrasted with 7.9 percent Republicans and Conservatives" reads a press release from the foundation, although the full study is no longer available online.
In response to the findings at the time, the group challenged the college to bring conservative speakers, add more conservative coursework, and even create a Center for the Study of Intellectual Diversity.
A 2015 article in the student newspaper The Ithacan discussed an earlier study done by Ithaca College Republicans in 2003, which found 6.4 percent of professors among 125 surveyed identified as Republican.
As a result, the school at that time did add a course on conservatism and brought in "a few conservative guest speakers," but the intellectual diversity center idea never materialized, the newspaper reported.
The College Fix's data was obtained using a list of all registered voters and their birthdates within the 475-square-mile Tompkins County, where Ithaca College is located. That data was cross-referenced with faculty names listed on the university's websites. In determining the data, The College Fix used ages, middle names and other identifying markers to match the professor with their registered party affiliation.
A total of 391 professors were looked up, but some were either not registered to vote or could not be identified on the registration roll.
MORE: No Republican profs teach theology at Catholic university
MORE: At UNC, 17 departments have zero Republican profs
MORE: 11 departments at Cornell have zero Republican professors
Like The College Fix on Facebook / Follow us on Twitter
IMAGE: Shutterstock