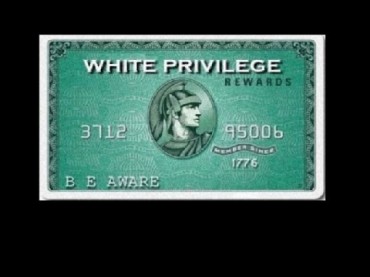 Not that this sort of stuff is really all that surprising anymore, but a teacher in Seattle, a one Moses Rifkin of University Prep, is teaching about the dreaded "white privilege" in, of all classes, physics.
Rifkin says that he "was jealous of [his] colleagues in English and History who got to talk every day in class" about society and morality, etc. Teaching at a private school "only made matters worse" for Rifkin — his students "weren't learning about their own privilege."
National Review Online's Katherine Timpf reports:
During one section of the course, Rifkin's post explains, students study black physicists. For a homework assignment, he instructs students to learn about a pre-1950s black physicist and also a modern black physicist.

Rifkin explains that he expects finding information about black physicists will be tough, which "points to the big question of this project: why is this? Why, percentage-wise, are there dramatically fewer black physicists than black Americans?"

"Is it because black students are not interested in physics? Not capable? Something else?" the homework assignment asks.

Yes — the physicist has to be black specifically and the assignment "will not cover any other minority groups that may not be as involved in science."

"We do this because it's a particularly illustrative example; we aren't going to directly address other scientific minorities, and there are many: women, other races, the economically disadvantaged, the physically disabled, etc." the course description clarifies.
Timpf notes how Rifkin wrote a guest post at fellow physics teacher John Burk's blog. Apparently, Burk loves the "privilege" subject matter as much as Rifkin.
Oddly enough, like Rifkin (whose University Prep costs $29,500 per year at the high school level), Burk teaches at an elite private school. In fact, elite private schools appear to be the only places at which Mr. Burk has taught; previous sites of employment include Washington DC's Sidwell Friends (where President Obama's daughters attend), and Atlanta's Westminster Schools.
If these gents are so acutely concerned about "white privilege," why do they constantly surround themselves with it?
UPDATE: Timpf notes that the head of Rifkin's school, University Prep, is "fully aware" and "supports" the teacher's lessons on "white privilege."
Like The College Fix on Facebook / Follow us on Twitter
IMAGE: Elias Schewel/Flickr