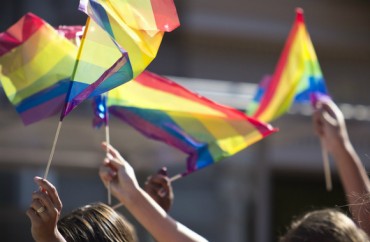 An advocacy group sought to remove religious freedom protections from religious universities
A federal judge dismissed efforts by a homosexual advocacy group to strip religious liberty protections from Christian and other religious universities.
Judge Ann Aiken ruled on January 12 in favor of Christian colleges and against the Religious Exemption Accountability Project. The group sought to force Christian colleges to accept men into women's locker rooms and embrace other parts of the LGBT agenda.
Such exemptions allow religious universities to prohibit students from being in homosexual relationships, for example.
Attorneys sued the United States Department of Education, but the Council of Christian Colleges and Universities was added as an intervenor in the case.
The Religious Freedom Restoration Act "does not protect taxpayer-funded actions that harm LGBTQ+ students," attorney Paul Southwick, who led the failed effort, previously told The College Fix.
Judge Aiken disagreed. "The text of RFRA is clear that government granting exemptions does not constitute a violation, unless impermissible under Establishment Clause principles," Aiken wrote. "Plaintiffs also fail to allege facts to demonstrate that it is Defendants—the government actor— that has burdened Plaintiffs religious beliefs," she added.
Alliance Defending Freedom, which represented the Council of Christian Colleges, celebrated the decision.
"A federal district court today rightly rejected an unfounded assault on the religious freedom of faith-based educational institutions," ADF attorney David Cortman stated in a news release. "Title IX, which applies to schools receiving federal financial assistance, explicitly protects the freedom of religious schools to live out their deeply and sincerely held convictions."
"A group of activists asked the court to strip that protection away from schools that educate the next generation and advance the common good," the attorney stated. "The court correctly concluded that Title IX's religious liberty exemption doesn't violate any of the plaintiffs' claimed rights."
The advocacy group behind the lawsuit criticized the ruling.
"Because of today's decision, tens of thousands of LGBTQIA+ students across the country will continue to be discriminated against at universities receiving taxpayer money," the LGBT group stated in a January 13 news release. "The Religious Exemption Accountability Project will continue to fight to protect LGBTQIA+ students' rights on these campuses."
MORE: University punishes activist for calling transgender student 'male'
IMAGE: Thisisbossi/Flickr
Like The College Fix on Facebook / Follow us on Twitter