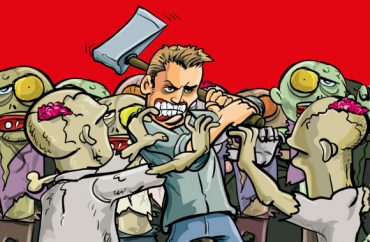 Diversity everywhere, except in political thought.
Sarah Lawrence College Prof. Samuel Abrams, a self-described moderate who "might as well have been Ted Cruz" at his elite liberal arts school, writes in The New York Times that the ideological skew in higher education is severe in most regions of the U.S.
And it's nowhere more pronounced than in New England, home to half the Ivy League.
By running the numbers from 25 years of "ideological leanings" surveys by the Higher Education Research Institute, Abrams found that geography is the best predictor of a professor's political orientation.
MORE: Zero registered Republicans in 17 departments at UNC
Though diversity of thought has become more common in Rocky Mountain-area colleges – down to 1.5-1 liberal-to-conservative faculty in 2014, from 2-to-1 in 1989 – the New England institutions have become a one-party state on the level of Russia:
In 1989, the number of liberals compared with conservatives on college campuses was about 2 to 1 nationwide; that figure was almost 5 to 1 for New England schools. By 2014, the national figure was 6 to 1; for those teaching in New England, the figure was 28 to 1.

Even the professoriate in the far west — the liberal "left coast" — saw the ratio of liberal to conservative professors jump only to 6 to 1, from about 3 to 1, during that time. Those teaching in other regions, from the Plains to the Southeast, saw far smaller changes, to 3 to 1, up from 1 to 1, on average.
MORE: Conservative profs censor themselves to get along
What's notable about Abrams' findings is that pronounced ideological differences by school type and academic discipline are much less so when you remove New England from the data set.
Private colleges look far more liberal than private universities or religious schools, but when you nix New England,
private colleges and all other college types are showing roughly the same slight tilt to the left — a much smaller growth to 4 to 1, from 2 to 1. The larger pull reflects the pronounced liberalism in the Northeast. …

MORE: No Republicans teach theology at Catholic university

For instance, outside New England, social science professors during the period in question became more liberal by a factor of about 4, whereas those in New England shifted by a factor of 25. This pattern was present for almost every field in the survey and transcended all college types.
The political science professor suspects that "inertia and history play a huge role" in New England's liberal metastasis.
So, obviously, send your kid somewhere else if she wants a fighting chance of being treated fairly in class.
MORE: Conservatives find a home in … Boulder?
MORE: Conservative prof gets promotion after 7-year battle
Like The College Fix on Facebook / Follow us on Twitter
IMAGE: Anton Brand/Shutterstock