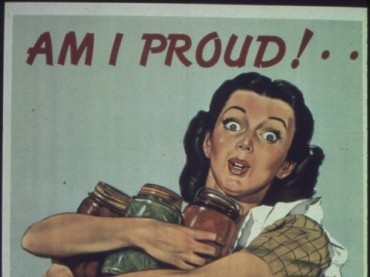 Misogyny is so pervasive on Canadian college campuses that men must be restrained from speaking first in class.
According to UNews, a management professor told a forum at Dalhousie University in Nova Scotia that her classes practice "affirmative action" for female students:
"Men should not be allowed to monopolize these forums," Saint Mary's University management professor Judy Haiven said. …

Haiven suggested several ideas to combat misogyny, all of them centred on promoting female participation in events.

Her idea that women should always speak first in classroom discussions and at public events was brought up several times during the forum.
The problem is that "women generally don't come forward and speak up at meetings," Haiven said:
"We see that there has to be some kind of affirmative action so that women, I hope, take a more active role in the classroom, in running things, in various student affairs. We've got a real problem."
Canada apparently has never heard of Sheryl Sandberg or "leaning in." (Dalhousie, by the way, is the site of the Facebook "hate sex" suspension.)
But Haiven doesn't go far enough, according to Jude Ashburn, a "non-binary trans person" who works for a Halifax "gender and sexual resource centre":
"I think that women of colour should speak first in class," Ashburn said after the panel discussion. …

"When I do activist circles or workshops, I often say, 'OK, if you're white and you look like me and you raise your hand, I'm not going to pick on you before someone of colour.' So I do give little disclaimers, like people of colour will have priority, or if you're a person with a disability, you're pushed to the front … I mean, you know, bros fall back," Ashburn said with a laugh.
Sounds a lot like the no-whites policy at some Ferguson die-in protests.
h/t greg
Like The College Fix on Facebook / Follow us on Twitter
IMAGE: National Archives
Like The College Fix on Facebook / Follow us on Twitter