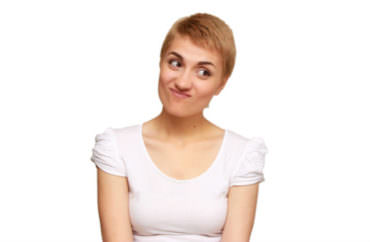 Our fall fundraising campaign runs through Sept. 30, so please consider a tax-deductible donation of any amount to help us continue to publish the best campus news in the nation. Thanks for your support!
Last night's "Unsafe Space" event sponsored by the British online magazine Spiked was supposed to be held in an auditorium at American University, but student organizers were forced to move it to Reason magazine's much smaller space on short notice.
The reason, according to one of those organizers? The private university got nitpicky about how it was classified.
The chair of the D.C. chapter of Young Americans for Liberty, Annamarie Rienzi, says the administration kicked out the panel discussion because organizers termed it a "meeting" instead of an "event," according to Reason:
But this is standard practice for YAL and other student groups, she says, when a talk or panel does not involve bringing paid speakers to campus or providing refreshments.
The College Fix sent American media relations a second request to explain the cancellation Friday. The school has not commented since organizers announced the venue change Wednesday.
Elizabeth Nolan Brown, associate editor at Reason and one of the panelists, suggests that pressure by the campus chapter of the American Association of University Women, which organized against the "hate speech" event, might have played a role in the administration's nitpicking.
Even though the AAUW chapter had encouraged its supporters to flood the Q&A section of the campus event – suggesting it wanted to influence the discussion – the group cheered the cancellation and took some credit for it.
American Association of University Women pumped that they won't have to endure even the thought of women they don't like speaking on campus pic.twitter.com/IRxLuCjcL1

— ElizabethNolanBrown (@ENBrown) September 29, 2017
MORE: American University cancels 'unsafe space' event 'at the last minute'
Nolan said she doesn't generally blame "campus feminists" for turning Title IX into a weapon against female agency and academic freedom, which is the work of "government bureaucrats and schools scared to cross them."
But she takes aim at the AAUW chapter for "severely misrepresenting the event and then urging students to be angry about it":
In the days leading up to the panel, the AAUW of AU Facebook lobbed several misguided outrage missiles at it. "Title IX is not a threat to free speech. So why is spiked so threatened by it?" one asked.
The panel was livestreamed and archived by Learn Liberty.
Read Brown's coverage at Reason.
MORE: Feminists say 'twisting' Title IX is threatening women's sexual liberation
IMAGE: Dubrouskaya Tatsiana/Shutterstock
Like The College Fix on Facebook / Follow us on Twitter