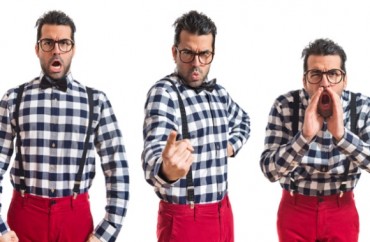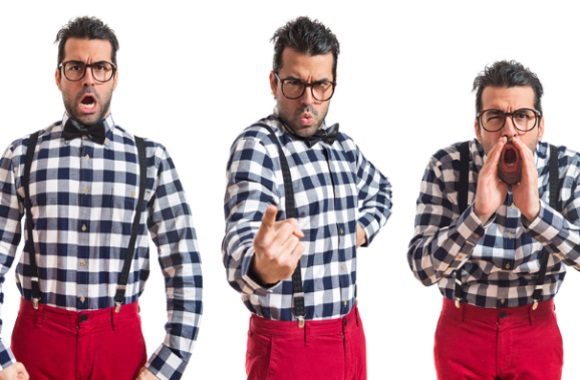 We already know that Prof. Robert Weide of California State University-Los Angeles is not a fan of Young Americans for Freedom, the conservative student organization whose campus chapter is hosting conservative firebrand Ben Shapiro next week.
But the sociology professor has taken his idle threat to physically wrestle ("I lift, bro") online defenders of Shapiro into the real world, according to Amy Lutz of Young America's Foundation, which is helping with the event.
Lutz wrote Wednesday that she and a member of the campus chapter were posting flyers on campus when Weide confronted them:
Dr. Weide immediately tore down the flyers we had just placed and ordered us to stand still, as he was calling campus security. At one point he mentioned to us that we could either stay put or leave, but that he would "follow us" if we choose the latter option.

He then proceeded to call us "fascists" for simply promoting an alternative viewpoint and tried to blame us for "death threats" that he'd received.
According to Lutz, she and the student apologized to a sociology administrator that Weide had called over, saying they didn't know flyers weren't allowed to be posted there without department authorization:
Dr. Weide, however, continued to tell this administrator that we were "intimidating him" by putting up flyers. Throughout the course of this conversation, Dr. Weide repeatedly tried to get our names and IDs, which we declined to provide. …

As the conversation progressed, the sociology administrator actually had to tell Dr. Weide to "calm down" numerous times, for he was getting visibly angrier as time went on. By this point, I was hoping campus security would arrive, as I didn't feel safe in Dr. Weide's presence. Many college students today want "safe spaces" to protect them from "scary" ideas. I wanted a literal safe space to protect us from Dr. Weide.
Campus security "rebuffed" Weide's claim that they were "threatening" him, but a day later, there was a veiled warning to YAF on Weide's office door, according to Lutz: "The best response to a micro-aggression is macro-aggression."
We have contacted Weide for his comment on Lutz's account.
RELATED: Professor challenges students defending conservative campus event to a fight
Like The College Fix on Facebook / Follow us on Twitter
IMAGE: Shutterstock