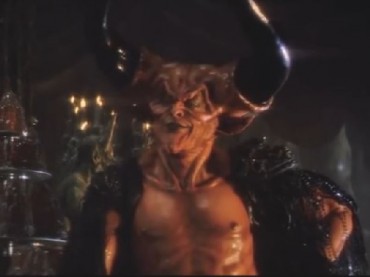 They're signing a petition denouncing the black mass. They're traveling to Oklahoma to pray the rosary. They're making their voices heard on campus and on social media.
College students have joined en masse a protest against a sold-out black mass set to take place at the city-run Oklahoma City Civic Center Music Hall on Sunday, raising their voices against the public sanctioning of the Satanic event.
"Just as a soldier is called to serve in distant places and put his life on hold to defend his country, I feel compelled to fight this satanic black mass," said James Donlon, 19, a student from upstate New York who told The College Fix via email that he will travel to Oklahoma to pray in reparation for the black mass.
Twenty-year-old student Matthew Miller of Fort Worth, Texas, will also protest the black mass Sunday.
"Imagine if you heard your father was kidnapped by some teenagers, tied up in some house… and not only tortured but disgraced," he said in an email to The College Fix, referring to the fact that the black mass group reportedly obtained the Holy Eucharist, which Catholics believe is the living body of Jesus Christ.
"If you were a good son or daughter you would be livid and outraged," he said.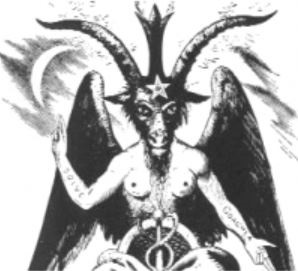 These two students, along with many others, have been galvanized through the Catholic American Society for the Defense of Tradition, Family and Property. They will be among the students and others who will take part in the Rosary Rally of Reparation at the Civic Center on Sunday afternoon.
TFP also launched a petition denouncing the black mass.  It has received nearly 100,000 signatures, as well as support from students and faculty members from across the country. At least 390 different colleges and universities are represented on the petition, including Harvard, Yale, Brown, Cornell, Columbia, Stanford, and Massachusetts Institute of Technology, among many others.
The society is an organization of lay Catholic Americans concerned about what they contend is the moral crisis facing the remnants of Christian civilization.
"Americans don't want to see their children and grandchildren grow up in a culture where Satan is paraded and promoted in public as the new 'normal,'" John Ritchie, director of TFP Student Action, said in an email to The College Fix. "Satanism is the most un-American thing conceivable.  We want to be one nation under God."
"If Harvard University found a way to cancel a similar Black Mass back in May then certainly the Civic Center can do the same," Ritchie said, adding if the event is not canceled  the civic center's "family-friendly reputation will be lost."
Ritchie said TFP's message for the black mass' proponents is simple: "We say to the Oklahoma City Civic Center: Stop the public sacrilege. … Stop hurting God-loving Americans!"
The group's strong reaction is in solidarity with the Archdiocese of Oklahoma City. Archbishop Coakley said in a statement that the ritual is "intended as a deliberate attack on the Catholic Mass as well as the foundational beliefs of all Christians with the stated purpose of mocking the Catholic faith."
The students are also on the side of the law.
Harry Mihet, chief litigation counsel for Liberty Counsel, told the Oklahoma City press that public property should not be allowed to be "used by a satanic group for the sole purpose of mocking, insulting and offending other faiths through a lewd and lascivious ceremony."
Donlon, who studies at TFP's Sedes Sapientiae Institute (Our Lady Seat of Wisdom Institute), said the mass is an affront to people of faith.
"The Civic Center has no backbone if they let this happen," he said. "It's not hard to see that such a sacrilegious attack against God is not only offensive to Catholics, but harms the very moral fiber of America as one nation under God."
"I would like to publicly ask them if they would allow a Koran burning (or a witch burning), and then point out the blatant contradiction with their predictable answer."
Miller said he believes the black mass is unacceptable even for those who do not hold the same beliefs as Catholics.
"Even if the Oklahoma City Civic Center manager, the mayor, or the city manager do not believe in the presence of God in the Blessed Sacrament, there are grounds to stop the Satanists who would wish to insult our Catholic religion," he said. "It is a mockery of our true Mass and should not be allowed in any respectable community."
Ritchie adds that to allow the black mass would be to allow evil to flourish.
"To borrow from Edmund Burke, the only thing necessary for the triumph of evil is for good men to do nothing," he said. "As a society, we can't allow or endorse public acts of hatred against God."
College Fix Reporter Mairead McArdle is a student at Thomas Aquinas College.
Like The College Fix on Facebook / Follow us on Twitter
IMAGES: YouTube screenshots/Flickr
Like The College Fix on Facebook / Follow us on Twitter