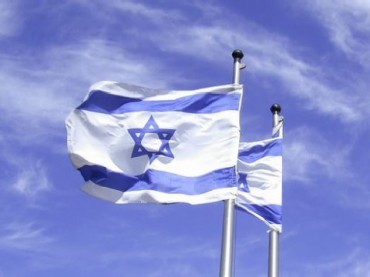 Massachusetts Senator Elizabeth Warren, in a response to a forum question at Tufts University this past week, said she thinks it's fair to compare the actions of Israel in Gaza … to those of Nazis during the Holocaust. The Weekly Standard reports (my emphasis):
"Eva Moseley, I'm not a student, I'm not an alumnae, but was in faculty life. I was also a Holocaust refugee and I'm extremely concerned that Jews don't do to another people what was done to them," said the activist.

"I think that's fair," Senator Warren responded.

"You recently said that you believe that Israel has the right to self-defense," the activist continued. "Do you also believe that the Palestinians have a right to self-defense?"

"Of course. So, and the answer is yes. The direction we ought to be moving is not toward more war. The direction we need to be moving, as I said, I believe we need to move to a two-state solution where both peoples can be secure and safe within their own borders. So, I'm there," responded the senator from Massachusetts.
Video of the exchange:
The questioner, Ms. Moseley, is a signatory to a petition which calls Israel's latest Gaza response "The Latest Chapter In More Than A Century Of Zionist Colonialism, Dispossession, Ethnic Cleaning, Racism, And Genocide — Including Israel's Very Establishment Through The Uprooting And Displacement Of Over 750,000 Palestinians."
Read the full article here.
Like The College Fix on Facebook / Follow us on Twitter
IMAGE: Zeevveez/Flickr