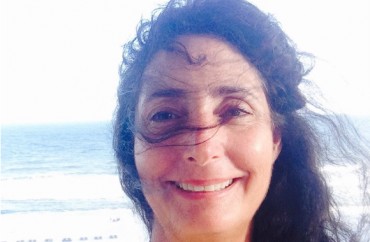 The American Association of University Professors censured Louisiana State University for its firing of a professor, Teresa Buchanan, accused of cussing and telling sex jokes in front of students, and now LSU's own faculty have done the same.
The Daily Reveille reports:
The LSU Faculty Senate voted 39-5 in favor of the censure of LSU President F. King Alexander, Human Sciences and Education Dean Damon Andrew and former Provost Stuart Bell at its monthly meeting Tuesday afternoon.

The symbolic measure is "one step short of a vote of no confidence," Faculty Senate President Kevin Cope previously told The Daily Reveille.
Perhaps surprisingly, the administration got support from the student government:
Student Senate released a similar resolution Monday thanking Alexander for his "passionate leadership of the University, always striving to do what is best in the interest of the student body."
Faculty were divided on whether Buchanan's behavior was really that bad compared to the crudity in the average administrator's office:
An amendment was consequently passed to strike a line from Resolution 15-15 that stated the administrative standard was "absurd in its apparent connection to sexual harassment."
But they agreed that the administration's "lack of explanation" to Buchanan, about the specific charges against her, denied her the opportunity to "prepare a proper defense for her case."
The school released a statement following the censure defending its administrators and accusing Buchanan of wrongdoing:
"Being deliberately indifferent to hostile learning environments is not only damaging to our students but undermines the educational values and principles that higher education represents," LSU Media Relations Director Ernie Ballard said in the statement.
RELATED: Cussing professor fired because students complained she was too hard on them, she says
Like The College Fix on Facebook / Follow us on Twitter
IMAGE: Teresa Buchana's Facebook page