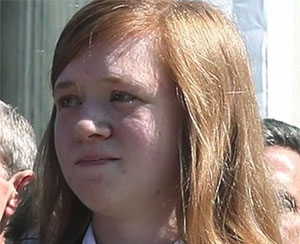 When the Supreme Court told an appeals court in 2013 to give "no deference" to a university that blatantly ignored its legal obligation to only use racial preferences in admissions when they are "narrowly tailored," it gave that appeals court a chance to set the record straight.
Now that the 5th U.S. Circuit Court of Appeals has blatantly ignored controlling precedent, taking the university's word that its admissions program is truly "narrowly tailored" to achieve diversity, the Supreme Court is taking up Fisher v. University of Texas again.
Ilya Somin, George Mason University law professor, writes at the Washington Post that the five more conservative justices on the court likely "intend to overrule the Fifth Circuit and forcefully reiterate the requirement that judges must not defer to universities on the narrow tailoring issue":
The Court could potentially expound on the need to avoid deference on the narrow-tailoring requirement in greater detail than it did in Fisher I, so as to reduce lower court judges' room for discretion and prevent them from continuing to defer, as the Fifth Circuit essentially did in its post-remand decision. If that happens, supporters of racial preferences in admissions might end up worse off than they would have been if the Fifth Circuit had not chosen to be obstreperous after the remand, and had struck down the Texas program, as many expected it would.
Universities would probably rather be following the old Supreme Court precedent from the Bollinger case, which gave "extensive deference" to administrators as to what racial preferences are needed, Somin says.
The Constitutional Law Prof Blog notes that Justice Elena Kagan recused herself from the court's first hearing of Fisher, and another recusal "could be an important factor in any decision."
Like The College Fix on Facebook / Follow us on Twitter