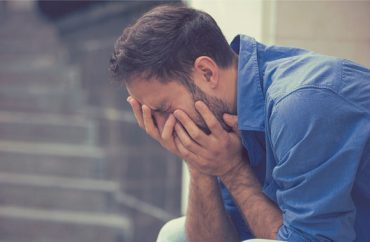 An exception to the 'first come, first innocent' pattern
Earlier this week we told you about Cornell University's alleged refusal to investigate a fraternity member's claim that a female student tried to rape him and then punched him so hard in the testicles he feared permanent damage.
The Cornell Daily Sun is reporting more allegations in the lawsuit by "James Doe," including that he attempted suicide right after learning the university committed double jeopardy – finding that he violated "Sally Roe" after exonerating him.
Interestingly, the male student was the first to file a complaint under Cornell's "Policy 6.4," which sends complaints to the Title IX office.
MORE: Cornell refused to investigate female student's alleged rape of frat member
Only after he filed the 6.4 complaint did Roe file her own 6.4 complaint, having already accused Doe of "choking and raping her" in a code-of-conduct complaint, which goes to the "judicial administrator."
Cornell then found Doe sexually assaulted Roe under Policy 6.4, contradicting a common Title IX result in which the first student to accuse the other (nearly always female against male) wins the dispute. Robby Soave of Reason has referred to the practice as "first come, first innocent."
"First come, first innocent" is like the perfect way of explaining how Title IX cases operate https://t.co/Mh7jyUFPJY

— Robby Soave (@robbysoave) April 12, 2017
The Sun says many of Doe's allegations track the complaints that federal investigators heard when they visited Cornell earlier this year, including that it doesn't follow its own rules on deadlines for finishing investigations.
It also didn't give him an "adversarial hearing" as required by New York state law:
To demonstrate the extent of his emotional distress, Doe says he was diagnosed with severe anxiety and major depressive disorder after Cornell issued an interim suspension.

His mental state worsened, according to the complaint.

Last spring, the day Doe was notified of his second suspension, he tried to commit suicide, he says in the suit.
MORE: Cornell refused to investigate male's rape claim against female
The heart of the suit is reverse discrimination, where Doe alleges the university gave Roe and her allies much more favorable treatment than him and his witnesses:
He claims that Jody Kunk-Czaplicki — the University's acting Judicial Administrator when Doe's complaint was processed — temporarily suspended Doe based on testimony from three of Roe's friends, none of whom were eyewitnesses. At the time of the suspension, only one of Doe's friends, who also was not an eyewitness, had been interviewed, according to the complaint.

Likewise, Doe claims that Roe never received a temporary suspension, though he did.
The Title IX investigator in the case, Elizabeth McGrath, has already left Cornell for unknown pastures, according to the Sun. She was among the officials in a Project Veritas sting video who agreed to shred the U.S. Constitution, which she called "a very flawed document."
The Sun continues:
As for Kunk-Czaplicki, the suit alleges that she — "incredibly" and without consulting Doe or his attorney — redacted important information contained in Doe's petition to the University that contradicted Roe's testimony.
MORE: Judge says Cornell 'directly contradicted' policy by not investigating male claim
Like The College Fix on Facebook / Follow us on Twitter
IMAGE: pathdoc/Shutterstock