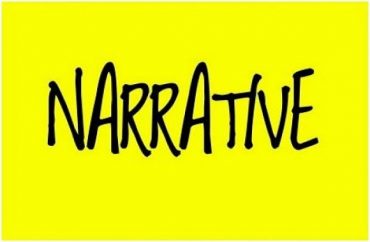 You wouldn't know it by reading news from the University of Maryland or its student newspaper, but the suspect charged in connection with a spray-painted swastika on campus is … African-American.
Back on October 6 the campus paper The Diamondback reported the following:
Police issued Ronald Alford, 52, from Hyattsville a criminal summons for one count of malicious destruction of property and one count of disturbing the operations of a school, according to a news release. He was served the summons on Thursday and issued a denial of access to the campus.
Local news reported much the same. Ditto the Associated Press, although it added that public and court records had no phone number or attorney listed on Alford's behalf.
A Diamondback story from three days ago adds to the tale, noting (only) that Alford is an ex-employee of the university:
The man University of Maryland Police identified and charged with malicious destruction of property after a swastika was spray-painted on a campus trash cart last month is a former employee at this university. …

Alford is no longer an employee at this university, spokeswoman Jessica Jennings wrote in a statement.

"Diversity and inclusion are core values of our institution, and these values will and must be upheld," the statement read. "We are currently leading forward a campus-wide action plan to combat hate and create a safer campus for all."
Indeed. U. Maryland has been quite busy "combatting hate" — in the form of ditching the state song due to its connections to the Confederacy, responding to student demands to deal with "hate speech," and students even demanding "hate speech" be classified as a cult activity.
So maybe that's why currently only one news outlet notes swastika suspect Alford is black:
Court records show the man accused of spray-painting a swastika inside a residence hall at the University of Maryland in September is African American.

Students were surprised to learn someone who is a member of a race which has been historically oppressed is accused of the hate-related incident.

"I guess it proves that you don't have to be a certain race to hate people, but I mean, it's just you would think that someone, especially from a race that has been subjected to hate before, you would think why would you want to reciprocate that to somebody else," said student Abby Gorun.
"Surprised." Really? There's a narrative to maintain.
MORE: U. Maryland launches massive new censorship effort after murder of black student
MORE: Beware the hoax: Noose sighted at University of Maryland fraternity
IMAGE: Ron Mader/Flickr
Like The College Fix on Facebook / Follow us on Twitter