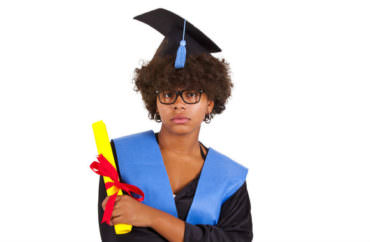 Many universities across the nation this month and next will host graduation ceremonies dedicated to their black student populations.
The voluntary celebrations are held in addition to regular, mainstream commencements put on for all students. These special events aim to highlight and fete African-American students' accomplishments.
Some of the universities hosting these ceremonies include Stanford, Harvard, Columbia, UT Austin, MSU of Denver, University of Washington, UC San Diego, Cal State Northridge, CU Boulder, Whittier College, UC Riverside, Cal State LA, and San Francisco State University, among many others.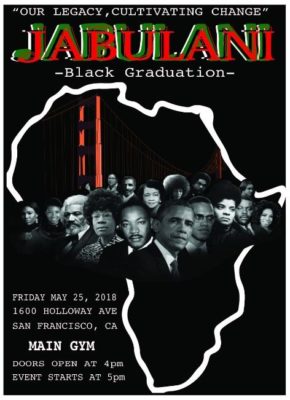 Requests from The College Fix to several universities to speak on the matter were ignored by numerous campus officials.
"The Black Graduation Ceremony is a pre-commencement celebration to honor African and African American students who through unyielding determination have successfully completed an undergraduate or graduate degree from the University of Washington," explains the UW website.
San Francisco State's website notes that the "mission of the Black African Baccalaureate, Masters, and Doctorate Ceremony is an Afrocentric celebration of the scholarly achievements of Black, African and African American students."
To the same tune, Whittier College displays the achievements of its black student population by describing the ceremony online as a "specialized celebration [that] allows students to celebrate their graduation in an atmosphere that honors their cultural heritage."
Often, Kente cloth stoles are handed to the black grads during these special ceremonies. The stoles symbolize "very special occasions within African Culture. Graduates are encouraged to [wear] their Kente stoles during the college's graduation ceremony," MSU Denver's website states.
Stanford describes its ceremony as "meant to celebrate the long tradition of cultural awareness at Stanford."
And Columbia's websites notes: "Black Graduation was first initiated by students who wanted the opportunity to celebrate their accomplishments and recognize the important role that Black students have played in shaping the landscape of Columbia."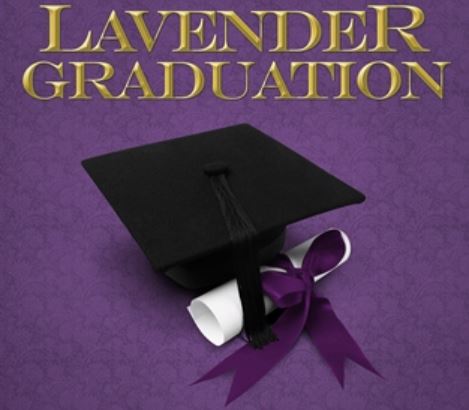 Other special identity groups that are often given extra-special graduation ceremonies include so-called lavender ceremonies for LGBTQ grads and Latinx ceremonies for Latino grads. Also on the list: Native Americans and undocumented students. Examples of segregated alternative ceremonies offered in addition to mainstream ones actually dates back decades, The College Fix has previously reported.
The celebrations are hosted under the guise of honoring diversity.
"From events once cobbled together on shoestring budgets and hidden in back rooms, alternative commencements like the one held at Harvard have become more mainstream, more openly embraced by universities and more common than ever before," The New York Times reported in 2017. "… Some of the ceremonies have also taken on a sharper edge, with speakers adding an activist overlay to the more traditional sentiments about proud families and bright futures."
"…Participants say the ceremonies are a way of celebrating their shared experience as a group, and not a rejection of official college graduations, which they also attend. Depending on one's point of view, the ceremonies may also be reinforcing an image of the 21st-century campus as an incubator for identity politics."
MORE: Black Harvard students to host blacks-only graduation event
MAIN IMAGE: Carballo/Shutterstock
Like The College Fix on Facebook / Follow us on Twitter