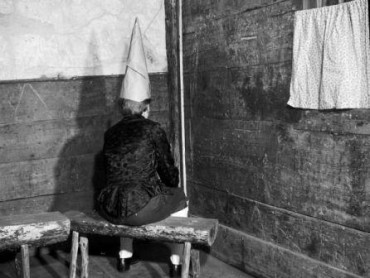 A growing number of universities now mandate that students undergo some sort of class, lesson or lecture focused on sexual assault, inserting such preventative educational efforts into everything from required freshman college readiness courses to new-student orientation.
This trend comes even as the widely touted figure that one in five college women is sexually assaulted remains highly disputed.
Campus officials introduced the mandates in the wake of the Obama administration's recent crackdown on administrators to stem an alleged campus rape epidemic, as well as bipartisan federal legislation introduced in late July that aims to force universities to take a more active role in addressing sexual assault complaints.
It's unclear whether these emerging campus requirements have been made directly in response to various pressure from the feds, or extend naturally from a felt need on campuses.
As for the mandates themselves, the approaches are varied.
This fall, for example, the University of Maryland will require a "student-wide training on taking action against campus sexual assault," according to the campus website, which adds "all students will be required to complete this hour-long training online in fall 2014."
And students at Oklahoma State University must take a 40-minute sexual-assault online course as a condition of registering for classes.
At San Diego State University, sexual assault education has been injected into new student orientation in addition to training programs for fraternities, sororities and student athletes.
This fall at Virginia Tech, all incoming students will be required to watch a 45-minute online module concerning sexual assault. Roanoke College will implement a similar requirement. Taking it a step further, Radford University will insert sexual assault material in a special 100-level class designed to foster college readiness.
At the University of Michigan, an online tutorial required for all first-year students prior to arrival on campus addresses sexual assault and alcohol-related issues.
In fact, many campus administrators are placing such tutorials in mandated online educational student-behavior lesson plans students must complete to earn a diploma – this despite the fact that the Obama Administration's Task Force to Protect Students Against Sexual Assault denounced such "brief, one-shot educational programs."
Even students at the University of Maryland scoffed at the notion, saying in an editorial in the Diamondback campus newspaper that "by giving students necessary information about sexual assault, the online course seems to be a positive step toward combating sexual assault on college campuses."
"However, a few clicks through an Internet seminar hardly seem like a foolproof way to end sexual assault as a whole."
College Fix contributor Stephen Edwards is a student at Furman University.
Like The College Fix on Facebook / Follow us on Twitter
IMAGE: Kijkwijzer – Wikimedia Commons