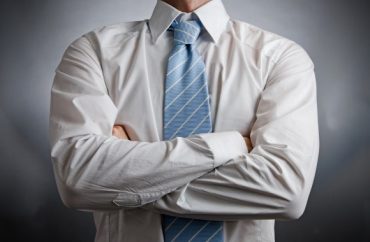 Students say they resent paying full-price without classroom, campus experience
As nearly all colleges and universities nationwide shut down to help stymie a widespread COVID-19 outbreak, most students have been forced to leave their dorms and transition to online classes.
Some universities have agreed to reduce room and board fees in the wake of the unprecedented changes, but officials are standing firm on maintaining standard tuition fees.
Thousands of college students have called on school officials to lower spring tuition costs, arguing online classes are not equivalent to in-person sessions and many other on-campus perks. Many school administrators have so far refused to adjust these charges.
"There will not be any adjustments to tuition and fees. Students are encouraged to work with their professors if they need additional accommodations to complete their coursework," University of Colorado Boulder spokesperson Deborah Méndez Wilson told The College Fix.
CU Boulder charges undergraduates as much as $19,971 for semester tuition fees.
CU Boulder is not alone. Stanford, Harvard, Tufts, UC San Diego and many other institutions are telling students — and parents — spring tuition costs will not be lowered.
At Stanford University, a March 16 memo tells students "there will not be tuition discounts for spring quarter."
Stanford's quarterly undergraduate tuition costs are $17,619.
"We realize that for many students, there is disappointment that the experience of online instruction will not be the same as the Stanford experience they have come to expect. If a student feels that a spring quarter with online instruction will not meet their expectations, they have the option to take a leave of absence for spring quarter and re-enroll at a later date," the memo states.
The Stanford Daily student newspaper replied with an editorial headlined "a discounted education should not be sold at full price." It noted "a reduction in spring tuition is necessary to accurately reflect the inevitable limitations in the educational quality of online-only classes."
Harvard is also standing firm on its tuition. Its FAQ page states that "our goal is to ensure that instruction continues throughout the semester. In that case, as long as instruction continues, tuition will not be refunded."
Tufts reportedly will also not offer any money back on tuition after students leave campus and transition to online-only education. On the West Coast, UC San Diego classes moved online, and tuition fees there also remained the same.
"Consistent with guidance from the UC Office of the President, for all enrolled students, tuition and fees remain unchanged as the campus remains operational," states the university's coronavirus info page.
Meanwhile, a petition calling for lower fees at UCSD has amassed more than 21,800 signatures. A UCSD spokesperson did not respond to The College Fix's requests for comment.
At University of California Irvine, another petition demands lower tuition rates.
"It's not fair that we should be charged full tuition. We pay money for going to classes, seeing professors and having one to one meetings during office hours," said freshman Rose Oganesian, who started the petition, to EdSource.
"If I had wanted to go to an online school, I would have done that," she said.
Reportedly, UC Irvine is considering room and board refunds, but will not lower tuition fees.
EdSource reports that UC Irvine spokesman Tom Vasich defended the decision, saying that students "will still be getting instruction from University of California instructors" that counts toward graduation.
While many universities are not willing to reduce tuition rates, some schools have offered a partial refund on room and board. Campuses such as Stanford, Harvard and UCSD are among them.
Ohio State University conceded room and board refunds after more than 25,000 people signed a petition demanding service refunds.
"While the spread of the 2019 novel coronavirus is ultimately out of the control of the university, it is completely unreasonable for the student body to pay the full cost of tuition and, if applicable, housing," demanded the petition.
OSU has yet to announce any refunds of its tuition fees.
As for CU Boulder, Méndez Wilson, told The College Fix the school would not reimburse any room and board or tuition funds.
"The university is open, and our housing and dining services will continue to serve and support our students. Penalties for cancellation of housing contracts are being waived, but spring room and board rates are not being refunded or prorated."
Mendez Wilson explained that, "Students' $300 deposit will be refunded at the end of the semester, unless they withdraw from the university."
MORE: How COVID-19 may pop the higher education bubble
IMAGE: Shutterstock
Like The College Fix on Facebook / Follow us on Twitter