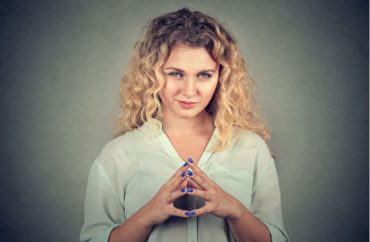 She says a 'director of diversity' suggested it
Eight score and 17 years ago, Ralph Waldo Emerson wrote: "A foolish consistency is the hobgoblin of little minds, adored by little statesmen and philosophers and divines."
Also Marquette University.
Its administrators have foolishly and consistently threatened a tenured conservative professor, showing regard for neither its Catholic values nor academic freedom, because he criticized a colleague's censorious pedagogy.
It should be no surprise, then, that another staffer has been caught trying to limit the audience for conservative speaker Ben Shapiro's campus appearance next week.
MORE: Conservative prof worries academic freedom will be hurt if he settles suit
Young America's Foundation obtained Facebook comments by Chrissy Nelson, a program assistant for Marquette's Center for Gender and Sexuality Studies, that claim "one of the directors of diversity" is encouraging staff to surreptitiously ruin attendance at the event:
The suggestion I received [in a phone call with the director] and will be promoting is to … reserve a seat through eventbrite as a student (to take a seat away from someone who actually would go) and not protest [Shapiro] the day of.
In a following post Nelson tagged her old boss, Susannah Bartlow, whom Marquette fired in 2015 after she approved a cop-killer mural that was displayed in the sexuality center for two months:
this is what I will be doing. So register as a student (they can't tell quite honestly). Take a seat away from a student that would be interested in going. I will encourage students to protest it the day after–I will let you know if students actually do.
Looks like the staff at @MarquetteU are attempting to block conservatives from attending my lecture next week https://t.co/pxhD3QqysF

— Ben Shapiro (@benshapiro) January 30, 2017
MORE: Conservative prof sues Marquette for trying to fire him
In yet another comment on the Facebook thread, Nelson clearly identifies herself as "staff," says she's coordinating with other staff and will inform her supervisor (presumably Angie Harris, the center's current director) of the scheme, and makes clear Nelson's central role:
What has been directed to students is not to protest [because it might help Shapiro's message] … I will be communicating with other faculty and staff to extend student support on my end.
I assume "student support" here means coordinating student protests against Shapiro in a way that won't let him "make an example of the protesters," as Nelson wrote.
As Young America's Foundation's Emily Jashinsky writes:
If university staff members are actively engaging in attempts to prevent students from hearing the ideas of a highly-respected conservative thinker, organized by the school's hardworking Young Americans for Freedom club, it is a sad reflection on Marquette's ability to foster an environment where "vigorous debate" is actually welcome.
In case it's not obvious by this point, Marquette gets a "red light" speech-code rating from the Foundation for Individual Rights in Education.
MORE: Apologize or you're fired, Marquette tells conservative prof
Like The College Fix on Facebook / Follow us on Twitter
IMAGE: pathdoc/Shutterstock